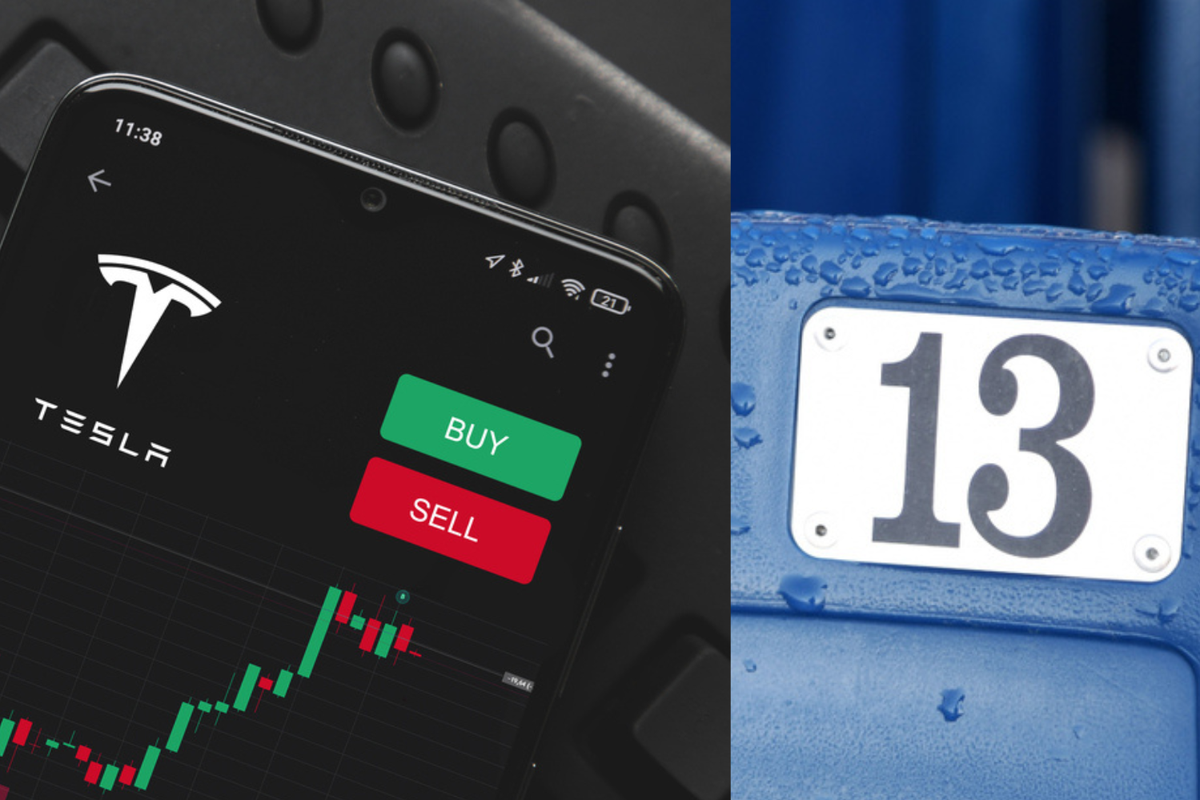 One of the most impressive stock market streaks of 2023 has come to an end with shares of Tesla Inc TSLA declining in price on Wednesday (June 14).
Here's a look back at Tesla's 13-day streak and Wednesday's trading session.
What Happened: Tesla shares closed at $256.79 Wednesday, down 0.74% on the trading session. The drop snapped a 13-day streak of positive gains setting a company record.
The streak came to an end the same day as Federal Reserve Chairman Jerome Powell's announcement that the Federal Reserve would hold rates steady in the 5.0% -5.25% range. The news marked the first time since March 2022 the Fed left rates unchanged.
The overall market dipped on news that rates would not change, with the SPDR S&P 500 ETF Trust SPY dropping to intraday lows of $433.59 between 2 p.m. ET and 3 p.m. ET.
While shares of the SPY rebounded and were able to close up 0.12% to $437.17 for the day, Tesla couldn't quite make it back into the green.
Tesla shares traded between $250.50 and $261.57 on the day.
Related Link: Tesla Stock Is Up More Than 50% Over The Past Month, Why Jim Cramer Is Calling It The Princess Bride Rally
Impressive Streak Comes to an End: Tesla beat a previous record of 11 days set in 2021. For some, the number 13 has proven to be unlucky, which could coincide with the streak ending at the number. In some countries, hotels don't have a 13th floor, which is due to the superstition around the number.
Triskaidekaphobia is the fear of the number 13, something that takes the superstition to a new level.
While the streak ends at 13 days for Tesla, it comes with several important news items including partnerships announced with Ford Motor Co. F and General Motors Co GM over the use of Tesla's North American Charging Standard.
Tesla shares are up over 130% year-to-date in 2023 and investors who got in before the start of the 13-day stretch have been rewarded.
Tesla shares opened for trading at $186.54 on May 25 and are up 37.7% since. This means that a $1,000 investment at the start of the 13-day record would be worth $1,377 today.
The SPDR S&P 500 Global ETF is up 5.4% in the same time period, turning a potential $1,000 investment into $1,054.
Read Next: Ford CEO Jim Farley Announces Tesla Supercharger Partnership 
Photos: Shutterstock