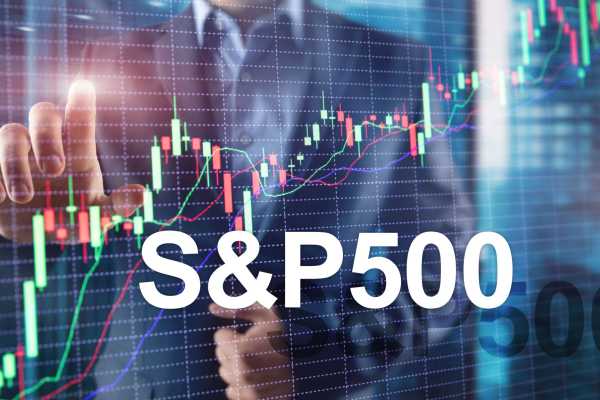 Daily S&P 500 Index
House Passes Bipartisan Bill, Averting Potential U.S. Default
The House of Representatives passed a bill to increase the debt limit and control government spending. The bill, with bipartisan support, is now being sent to the Senate just days before the deadline for a potential U.S. default. This marks the end of intense negotiations between the White House and Republican House Speaker Kevin McCarthy.
The Senate aims to pass the bill within 48 hours. President Joe Biden expressed satisfaction with the outcome and urged the Senate to act swiftly. McCarthy celebrated the passage of the bill but faced criticism from some Republicans who opposed it.
The bill passing with more Democratic votes than Republican votes surprised many. Failure to raise the borrowing limit could have severe consequences such as financial market instability, job losses, and the risk of losing government benefits.
The Fiscal Responsibility Act resulted from a deal between McCarthy and Biden, providing conservatives with policy victories in exchange for their support in raising the debt ceiling beyond the next presidential election. Most importantly, if Congress does not pass it, the bill prevents a potential U.S. debt default next week.
AI Stocks Fuel Nasdaq Surge in May
In May, the stock market witnessed a notable rally in artificial intelligence-related stocks, leading to a 5.8% gain in the Nasdaq Composite. Chipmaker Nvidia experienced a significant jump of 36%, reaching a temporary market cap of $1 trillion. Tech giants Alphabet, Meta, and Amazon also saw substantial increases, each rising by at least 10% during the month.
However, outside of the tech sector, gains were limited. The S&P 500 edged up by only 0.3%, while the Dow Jones Industrial Average declined by nearly 3.5%. Nike, Walt Disney, and Chevron weighed down the blue-chip index.
Markets Eye Federal Reserve Meeting
Amidst the market's resilience and ability to absorb negative sentiment and headlines, investors are now shifting their focus to upcoming events. One notable event is the Federal Reserve's policy meeting scheduled for June 13-14, which has the potential to impact the market. Philadelphia Fed President Patrick Harker expressed his inclination to skip a rate hike at the meeting, but mentioned that the upcoming payrolls report could influence his decision.
Nordstrom Surges, Salesforce Slips
In extended trading, Nordstrom experienced a 7% jump after surpassing Wall Street's expectations for fiscal first-quarter sales. Conversely, Salesforce shares are lower by around 6% despite raising its full-year forecast, as its reported capital expenses were higher than anticipated.
Economic Indicators Awaited: ADP, Jobless Claims, PMI
Several Economic Indicators to Release on Thursday: ADP Non-Farm Employment Report, Weekly Jobless Claims, and Purchasing Managers' Index.