InvestorPlace – Stock Market News, Stock Advice & Trading Tips
The gettin's good for the best artificial intelligence (AI) stocks for 2023. While we've already seen many companies take off with the AI boom, there are still others just starting to show big signs of life. In fact, while the AI frenzy has been red-hot, the story is still in its early stages. Companies all over the world are scrambling to figure out how to best use it to their advantage. We're just now learning how it can impact defense, education, energy, finance, healthcare, retail and transportation to name a few. But again, this is just the start of the ballgame, folks. One that could be worth well over $1.81 trillion by 2030.
So, you have two choices. One, you can sit around and think about buying the best AI stocks for 2023, only to kick yourself for doing nothing. Or, you can buy these AI stocks with potential while the gettin's good for 2023.
Qualcomm (QCOM)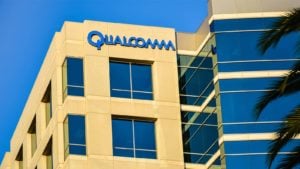 Source: jejim / Shutterstock.com
Qualcomm (NASDAQ:QCOM) is just starting to push higher on the AI story. In fact, according to Qualcomm SVP of Product Management, Ziad Asghar, "This generative AI opportunity is just amazing for Qualcomm. You have to understand that this is how we're able to bring all of these experiences onto the devices that are in people's hands."
The company recently launched Qualcomm QCS610 and Qualcomm QCS410, which run the Qualcomm AI Engine. Even more exciting, Qualcomm used Stable Diffusion, a text-to-image generative AI program, on an Android smartphone. While that may not sound like a big deal, consider this. Qualcomm demonstrated what an AI model can do without relying on the cloud.
Micron Technology (MU)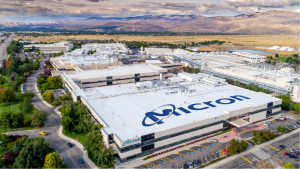 Source: Charles Knowles / Shutterstock.com
Next up is Micron Technology (NASDAQ:MU), whose memory and storage software help power AI. In fact, the company may be one of the most overlooked and undervalued AI opportunities on the market. For one, we have to consider Micron is one of the biggest suppliers of Dynamic Random-Access Memory (DRAM) in the world. Also, consider that your average AI server needs about six times as much DRAM as a traditional server. That alone gives the company a massive leg up in the AI story.
Even better, the company expects AI to boost sales moving forward. President and CEO Sanjay Mehorta has even said, "When you look at the future, it equals AI. And AI equals memory, and Micron is well positioned with our technology and product road maps to address the growing opportunities there."
Analysts seem to like the stock too. Citi (NYSE:C) recently named Micron a top semiconductor pick. The firm also reiterated its buy rating, with a $75 price target. Analysts at Deutsche Bank (NYSE:DB) also raised their price target on Micron to $65 from $55 a share.
iShares Robotics and Artificial Intelligence Multisector ETF (IRBO)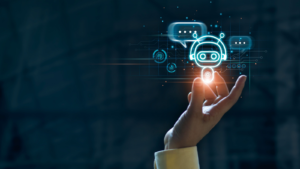 Source: PopTika / Shutterstock.com
We can always take the ETF route for diversification at a lower cost with the iShares Robotics and Artificial Intelligence Multisector ETF (NYSEARCA:IRBO). With an expense ratio of 0.47%, the ETF is simply investing in companies with exposure to robotics and AI. Some of its top holdings include Nvidia (NASDAQ:NVDA), Meta Platforms (NASDAQ:META), Microvision (NASDAQ:MVIS) and Marvell Technology (NASDAQ:MRVL). Even more impressive, the ETF recently bounced from massive support to about $33.15 a share. From here, I'd like to see the IRBO ETF test $37.
On the date of publication, Ian Cooper did not have (either directly or indirectly) any positions in the securities mentioned. The opinions expressed in this article are those of the writer, subject to the InvestorPlace.com Publishing Guidelines.
Ian Cooper, a contributor to InvestorPlace.com, has been analyzing stocks and options for web-based advisories since 1999.
More From InvestorPlace
The post Invest in AI While The Gettin's Good: 3 Top Stocks for 2023 appeared first on InvestorPlace.