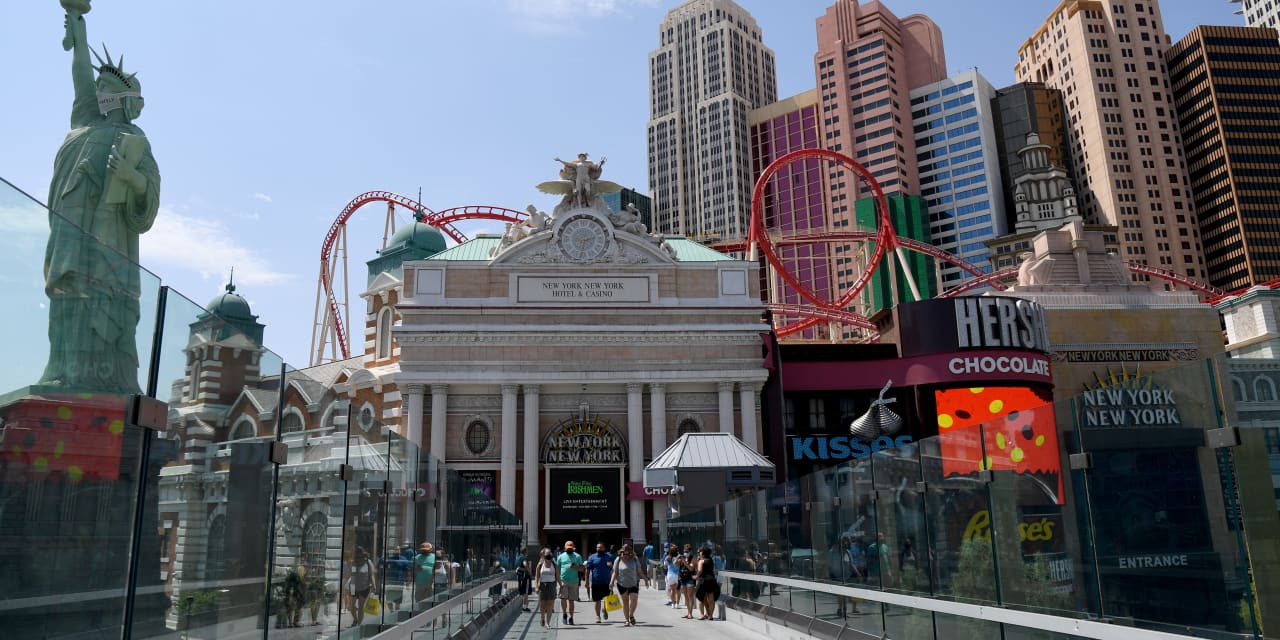 Executives at casino-resort operator MGM Resorts International Inc. are betting on best-ever returns next month, as March Madness and other big events converge on Las Vegas.
"Together, the calendar in March is positioned to have us have the best hotel revenue month, we believe, in our history," Chief Executive William Hornbuckle said on MGM's fourth-quarter earnings conference call Wednesday.
Hornbuckle made the remarks as the economy, for now, staves off a widely-feared recession, and as U.S. consumers remain eager to travel and seek out entertainment after two years of pandemic restrictions. And Vegas, just as much of a convention town as it is one for gambling, has benefited from a return of big events like CES, which last month drew more than 115,000 people.
Meanwhile, China and Macau — a global gaming epicenter and a special administrative region of China — are reopening after harsh COVID-19 lockdowns.
"Fully stated, Macau is back," Hornbuckle said.
"As you all know, COVID restrictions impacted our Macau operations in 2022, causing an operational loss that negatively impacted our overall results," he said. "But we are experiencing a rebound in 2023 as our guests are returning in force, just as they did in Las Vegas when restrictions were lifted here."
He said that quarter-to-date, the properties within MGM's China segment, combined, were "the highest-earning businesses within our company."
MGM lost more than expected during the fourth quarter. But sales beat expectations. And the company said a new $2 billion share buyback program had been cleared by the board.
Shares of MGM
MGM,
-1.33%
rallied 4.8% after hours on Wednesday. The stock is down 12.2% over the past 12 months. By comparison, the S&P 500 Index
SPX,
-1.11%
has fallen 8.9% over that period.