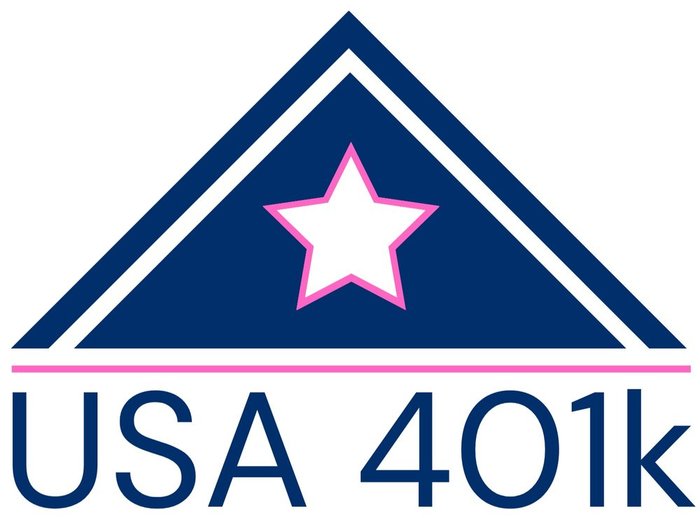 USA 401k is a solid option for businesses that want personalized service from dedicated account managers. Although somewhat on the smaller side, the company offers customer service, educational materials and concierge-level support on par with larger companies. Its pricing structure is perhaps the clearest among all the employee retirement vendors we reviewed. These are some of the reasons we've named USA 401k our top pick for transparency in an employee retirement service.
USA 401k Editor's Score: 87/100
| | |
| --- | --- |
| Transparent pricing | 100/100 |
| Low employee investment fees | 90/100 |
| Variety of plans | 90/100 |
| Customization | 70/100 |
| Integration with HR and payroll tools | 85/100 |
Why USA 401k Is Best for Transparency
Unlike some of the other best employee retirement providers we reviewed, USA 401k offers transparent pricing. The provider's administration fees and per-employee fees are indicated for each of the two plan offerings, and custom employee internal expense percentages can be obtained for one of the two plans. What's more, the company does not charge 12b-1 fees, exchange fees or minimum-balance fees, and there are no commissions on the buying or selling of mutual funds.
Pros
The company is fully transparent about pricing and fees.
USA 401k offers investors more than 15,000 funds and 1,000 ETFs, including Vanguard.
It is appropriate for businesses with any number of employees.
Cons
USA 401k offers pre-packaged plans, limiting employer customization options.
The employee dashboard user interface and customer service hours vary based on the providers with which USA 401k invests your team's funds.
Online plan setup isn't available.
USA 401k Plan Features
| Feature | New 401k | Elite |
| --- | --- | --- |
| Number of employees | 1 to 500 | 501+ |
| Employee self-enrollment | Yes | Yes |
| In-person and online group enrollment sessions | Yes | Yes |
| Passive and active funds | Yes | Yes |
| ETFs | Yes | Yes |
| Individual securities | No | Yes |
New 401k
Designed for businesses with up to 1 to 500 employees, the provider's New 401k plan is for businesses that are starting a new 401(k). Employers who want to offer an open universe of funds and ETFs can also sign up for this plan.
The New 401k plan offers full service and recordkeeping to entirely remove administrative burdens from the employer. We found it similar to the 401(k) Essential plan that big-name competitor ADP offers. 
The biggest difference between the New 401k and USA 401k's other plan is the types of investments available. New 401k lacks the self-directed brokerage account options available through the Existing 401k plan.
Existing 401k
The provider's Existing 401k plan is meant for businesses with 501 or more employees or those with an existing 401(k). This option is also best for businesses seeking self-directed brokerage accounts.
Additional Features
Setup and onboarding: Clients get concierge-level guidance throughout the implementation process and ongoing administration. USA 401k helps business owners and HR professionals design retirement plans tailored to their unique needs. If your company has an existing 401(k), USA 401k can help you review your current plan and conduct a fiduciary investment review.
Employee dashboard. From the USA 401k employee dashboard, employees can view their investments' current value, allocation to different funds and performance. However, this dashboard may differ based on the providers with which USA 401k works to invest your employees' funds. Among the employee retirement vendors we reviewed, this drawback is unique to USA 401k.
Administration, compliance and recordkeeping: USA 401k customers can take advantage of payroll software integration. You'll also receive assistance with Department of Labor and IRS compliance and compensation reporting.
Mobile enrollment: Like many retirement providers, USA 401k offers mobile employee enrollment.
Employee education and resources: Employees also get access to one-on-one investment guidance, in-person group enrollment, webinars, retirement income calculators, and economic and market updates.
Morningstar® reports. Employees seeking more in-depth analysis of, and research into, their portfolios can use the included Morningstar reports. Through this tool, employees can track their portfolios and evaluate potential investments. Their dedicated account manager can further advise them on their findings.
Distribution requests. USA 401k permits employees to borrow money from their retirement plans. They may also request withdrawals due to hardship or terminated employment. This feature is available with most of the employee retirement vendors we reviewed, including industry leaders such as Paychex.
Account Types
Safe Harbor 401(k): Safe Harbor plans have certain matching requirements outlined by the IRS, and they allow business owners to maximize their own contributions to the plan.
Traditional 401(k): Traditional 401(k) plans offer the greatest flexibility for companies with employees.
Investment Options
USA 401k employers can choose from more than 15,000 mutual funds and over 1,000 ETFs. Plan administrators can also select from both active and passive (or index) funds. We were impressed with the diversity of funds available to USA 401k customers; few other brands we reviewed came close.
What's more, USA 401k does not limit the number of investment slots that employers can offer their employees. Employers on the Existing 401k plan can also include the option of a self-directed brokerage account.
Beyond its range of investment options, USA 401k does not collect commissions when buying or selling mutual fund shares, and there are no 12b-1 fees, exchange fees or minimum-balance fees.
In addition to 401(k) plans, USA 401k offers access to more than 15,000 mutual funds and 1,000 exchange-traded funds, giving employees significant choice in how to invest for their retirement.
USA 401k Cost
USA 401k's main retirement plans have similar employee internal expense percentages and annualized program fee totals, with discounts available for the Existing 401k plan. USA 401k does not charge commissions when buying or selling mutual fund shares, and there are no 12b-1 fees, exchange fees or minimum-balance fees. 
Both plans include a one-time install fee of $250 and an annual fee of $500, plus $20 per participant per month. This is among the most affordable pricing we saw in our reviews. Participating employees may also pay annualized program investment fees of at most 0.80%, which is highly competitive with the other employee retirement services we reviewed.
Ease of Use
USA 401k's plans lack an avenue for setting up a plan online; you'll have to work with a rep, which requires coordinating schedules. However, once your plan is set up, the plan maintenance can be handled online.
USA 401k also supports high employee participation through group enrollment meetings. Abundant educational resources are available to help employees make investment decisions.
USA 401k Customer Service
Information regarding USA 401k's customer service is limited. Prospective customers who want a quote can contact the company via phone, email or a contact form. After signing up with USA 401k, the hours during which you can reach customer service will vary. This drawback is unique to USA 401k. 
The times during which customers can reach support are based on the companies through which USA 401k invests your employees' funds. Often, these entities will offer customer service from 7 a.m. to 7 p.m. in their time zone on weekdays. These customer service agents can provide support for those using USA 401k, but only qualified registered representatives can offer investment advice.
USA 401k's website indicates that clients get access to account manager concierge service and that advisory services are offered through qualified registered representatives of MML Investors Services LLC, a subsidiary of MassMutual. Likewise, customer service pertaining to recordkeeping may go through a third-party provider, Vestwell.
USA 401k Drawbacks
Most employee retirement providers offer customization features for their plans. USA 401k mostly, though not entirely, lacks this feature – its plans are primarily pre-packaged and unchangeable. For a vendor with more customization options, consider ADP.
You also can't set up your USA 401k plan online as with most other employee retirement brands. Your online dashboard's appearance and your customer service hours will also vary based on the providers with which USA 401k works for your plan. For more reliability and less variation on both fronts, we recommend Paychex.
Methodology
To determine our best pick for transparency in employee retirement plans, we researched plan providers that provided all the critical information upfront. Entrepreneurs are busy running their businesses and don't have time to call every vendor to find out the cost of each plan. That's why transparency in pricing and services is so important.
We chose the companies that offered the most specific details rather than ranges of pricing. We also looked for the plan sponsors that go into detail about their fees and costs. To land our pick for transparency, the vendor also had to be clear about the plan types and investment choices it offers and provide top-notch customer service. USA 401k checked off all these boxes for transparency.
USA 401k FAQs
Does USA 401k offer "concierge" support?
Yes. With concierge-level support, your business receives a dedicated team of retirement specialists who create and implement your plans, help employees sign up, and offer training and support to help educate employees about their options.
What are some of the investment fees USA 401k doesn't charge?
USA 401k doesn't charge sales loads, 12b-1 fees, exchange fees, or minimum balance fees. Employees participating in USA 401k plans pay annualized program fees of up to 0.80%.
Overall Value
We recommend USA 401k for …
Business owners who want their retirement benefits provider to fully handle administration.
Companies that want to offer dedicated account management services to their employees.
Businesses that need transparent employee retirement plan pricing from the get-go.
We don't recommend USA 401k for …
Business owners who want a streamlined online setup.
Businesses seeking consistency in user interfaces and customer service hours.
Companies prioritizing customizability in their employee retirement plans.