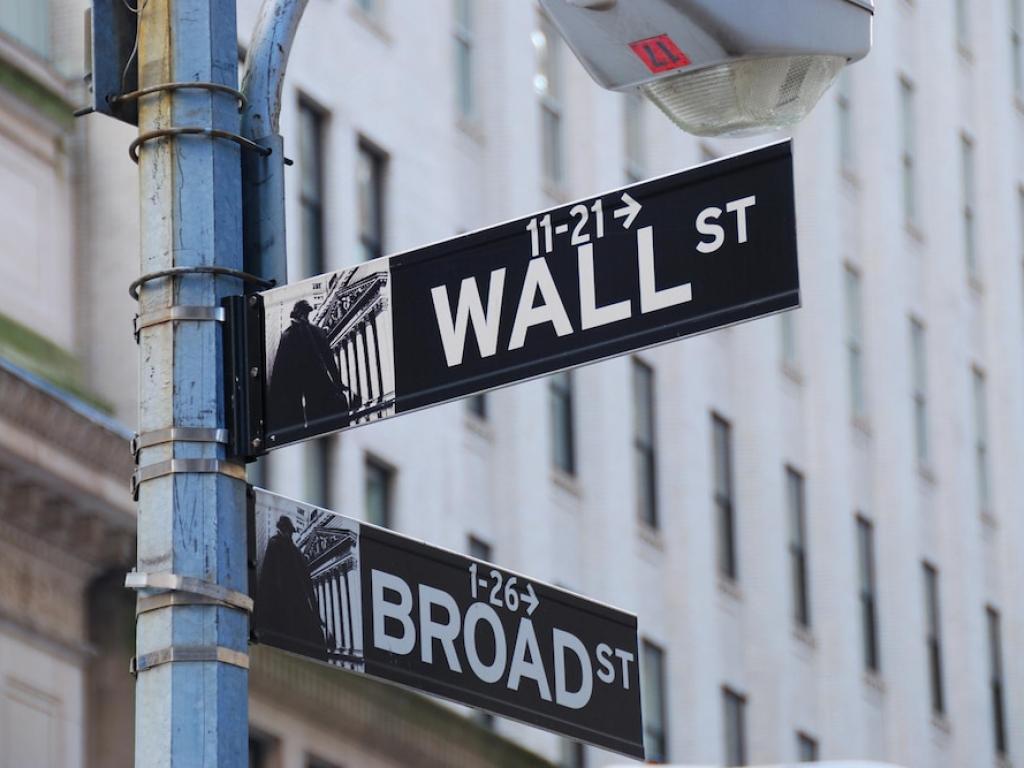 U.S. stocks turned lower midway through trading, with the Dow Jones dropping around 50 points on Thursday.
The Dow traded down 0.15% to 33,897.48 while the NASDAQ fell 0.12% to 11,896.28. The S&P 500 also fell, dropping, 0.17% to 4,110.99.
Check This Out: Amazon, Tesla And 2 Other Stocks Insiders Are Selling
Leading and Lagging Sectors
Consumer discretionary shares rose by 0.6% on Wednesday. Meanwhile, top gainers in the sector included Sonos, Inc (NASDAQ:SONO), up 18%, and Tuniu Corporation (NASDAQ:TOUR), up 9%.
In trading on Wednesday, communication services shares dipped by 2.7%.
Top Headline
US initial jobless climbed to 196,000 in the week ending February 4, compared to the prior week's nine-month low of 183,000.
Equities Trading UP
Cardiovascular Systems, Inc. (NASDAQ:CSII) shares shot up 49% to $19.79 following Q2 results. Abbott Laboratories agreed to acquire Cardiovascular Systems for $20 per share for an equity value of approximately $890 million.
Shares of Blue Bird Corporation (NASDAQ:BLBD) got a boost, shooting 34% to $18.53 after the company reported better-than-expected Q1 sales results.
Wearable Devices Ltd. (NASDAQ:WLDS) shares were also up, gaining 45% to $0.9051 after the company received approval from the Israel Innovation Authority for a $900,000 grant.
Equities Trading DOWN
Revelation Biosciences, Inc. (NASDAQ:REVB) shares tumbled 43% to $3.03 after the company priced a 3.225 million share offering for gross proceeds of $15.6 million.
Shares of AppHarvest, Inc. (NASDAQ:APPH) were down 27% to $1.5125 after the company reported a $40 million public offering of common stock.
Tivic Health Systems, Inc. (NASDAQ:TIVC) was down, falling 54% to $0.2299 after the company announced pricing of $5 million public offering of 20 million shares at a price of $0.25/share.
Also Check This Out: Ethereum Falls Below This Key Level; Neo Emerges As Top Gainer
Commodities
In commodity news, oil traded down 0.8% to $77.81while gold traded down 0.3% at $1,885.50.
Silver traded down 0.7% to $22.265 on Thursday while copper rose 1.8% to $4.1085.
Euro zone
European shares were higher today. The eurozone's STOXX 600 rose 0.62%, London's FTSE 100 rose 0.33% while Spain's IBEX 35 Index rose 0.18%. The German DAX rose 0.72% French CAC 40 rose 0.96% and Italy's FTSE MIB Index rose 1.26%.
Annual inflation rate in Germany rose to 8.7% in January versus a four-month low of 8.6% in the prior month.
Asia Pacific Markets
Asian markets closed mostly higher on Thursday, with Japan's Nikkei 225 dropping 0.08%, Hong Kong's Hang Seng Index climbing 1.6% and China's Shanghai Composite Index gaining 1.18%. India's S&P BSE Sensex gained 0.23%.
Economics
US initial jobless climbed to 196,000 in the week ending February 4, compared to the prior week's nine-month low of 183,000.
Now Read This: Disney To Rally Over 20%? Here Are 10 Other Analyst Forecasts For Thursday
COVID-19 Update
The U.S. has the highest number of coronavirus cases and deaths in the world, reporting a total of 104,620,360 cases with around 1,137,920 deaths. India confirmed a total of at least 44,683,740 cases and 530,740 deaths, while France reported over 39,552,100 COVID-19 cases with 164,500 deaths. In total, there were at least 676,928,170 cases of COVID-19 worldwide with more than 6,776,860 deaths.