British Prime Minister Rishi Sunak may look to forge closer economic ties with the U.S. during upcoming meetings with President Biden, appealing to their cooperation and close ties militarily.
"Just as interoperability between our militaries has given us a battlefield advantage over our adversaries, greater economic interoperability will give us a crucial edge in the decades ahead," Sunak said in a statement earlier this week.
The comments come as the British leader is set to meet with Biden Thursday, when the two are set to discuss a range of topics from the war in Ukraine to regulating the future of artifical intelligence technology.
BIDEN AND SUNAK SEEK TO CONTINUE MENDING STRAINED TIES DURING UK LEADER'S WASHINGTON TRIP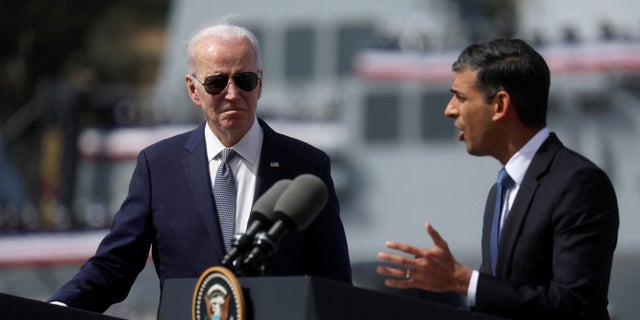 However, Sunak is reportedly also seeking to advocate for U.S. trade concessions, including a bid to allow British electric-vehicle exports to qualify for U.S. tax breaks under the Inflation Reduction Act, according to the Wall Street Journal.
The push comes as the U.K. attempts to navigate the new economic reality of the post-Brexit world, with the country looking to expand its economic influence to markets outside the European Union. 
The idea of a free trade agreement with the U.S. has been seen as a massive economic prize for the country, but such a deal has so far not found similar enthusiasm from Washington.
That reality has forced the U.K. has forced the British government to seek deals with individual states, including a deal last year with the state of Indiana which saw the state agree to purchase $1.4 billion worth of British goods.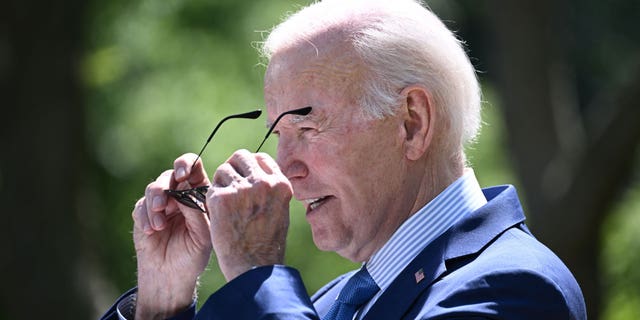 RISHI SUNAK TO PITCH UK AS WORLD LEADER OF AI DURING MEETING WITH BIDEN: REPORT
The U.K., which regained its ability to negotiate its own trade deals when it left the EU, has sought deals with at least 20 states in the absence of an agreement with Washington. However, Sunak is likely to push the U.S. in that direction during his meeting with Biden.
While no agreement is expected to come out of the meeting, the U.K. is reportedly hoping that their continued unwavering support of the Ukrainian war effort will once again highlight their value as the top U.S. military ally.
The U.K. was the first American ally to provide Ukraine with tanks and long-range missiles, leading a charge that has been followed by the U.S. and European allies that had seemingly been fractured during tense Brexit negotiations.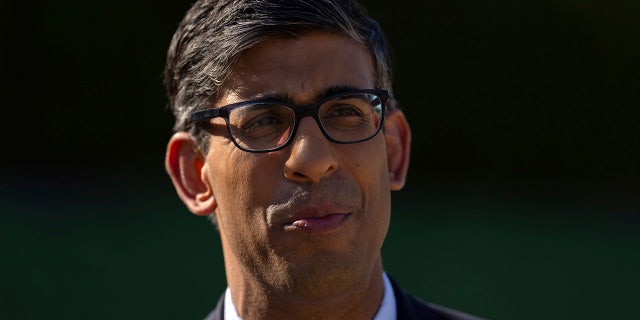 Sunak will likely look to capitalize on that goodwill, saying in the statement that an economic alliance between the U.S. and U.K. would combat other powers that are "manipulating global markets, withholding crucial resources and trying to establish a stranglehold over the industries that will define our future."