Last week
Share prices fell last week, with the main index closing at 6,800-point level, on higher-than-expected inflation data for January, which surprised many, including the central bank.
The benchmark Philippine Stock Exchange index dropped 150.59 points to close at  6,876.79 points.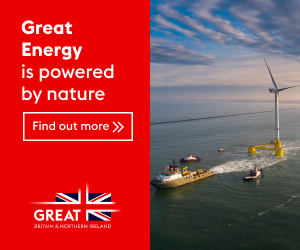 The main index already lost big at the start of the week, falling by 2 percent over two days as inflation for January rose to 8.7 percent, which could dampen optimism for the economy this year.
Average daily trading reached P5.53 billion, while foreign investors, who cornered 42 percent of the trades, were net sellers at P1.8 billion.
All other sub-indices fell with the exception of the Mining and Oil index that rose 389.07 points to close at 11,418.11 points. The broader All Shares index fell 52.29 to 3,653.17, the Financials index declined 19.29 to 1,831.11, the Industrial index shed 160.48 to 9,851.45, the Holding Firms index retreated 129.55 to 6,644.65, the Property index was down 58.20 to 2,999.27 and the Services index plunged 47.35 to 1,723.74.
For the week, gainers managed to edge losers 125 to 107 and 18 shares were unchanged.
Top gainers for the week were Megawide Construction Corp., Ferronoux Holdings Inc., Dizon Copper-Silver Mines Inc., Balai ni Fruitas Inc., House of Investments Inc., PTFC Redevelopment Corp., Cirtek Holdings Philippines Corp. and  Figaro Coffee Group Inc.
Top losers, meanwhile, were  Oriental Petroleum and Minerals Corp. A, LMG Corp., Acesite (Phils.) Hotel Corp., Medco Holdings Inc., Oriental Petroleum and Minerals Corp. B, Union Bank of the Philippines, Wellex Industries Inc. and Monde Nissin Corp.
This week
Investors are expected to remain cautious this week as they await the result of the policy meeting of the Monetary Board of the Bangko Sentral ng Pilipinas on Thursday.
"The possibility of a 50 basis point rate hike is expected to be priced in, following the Philippines' strong January inflation data. This in turn could weigh on the local bourse. Aside from this, investors may also look towards our upcoming OFW remittances data for clues on the local economy," Japhet Louis O. Tantiangco, senior research analyst at Philstocks Financials Inc., said.
Broker 2TradeAsia said markets are looking to find direction from earnings reports for the fourth quarter of 2022.
"Participants should brace for further volatility in the coming weeks as the broader market catches up to what is likely to be tempered outlook for 2023, at least on the dividend and capex side. The real challenge is in the search of alpha plays that will outperform their sector peers, but they are not non-existent, and may be spotted by cashflow metrics as liquidity remains in high demand."
Support for the main index is seen at 6,700 points and resistance at 7,000 points.
Stock picks
Maybank Securities said it prefers domestic consumption proxy, SM Investments Corp., which dominates retail and mall operations and banking segments stand to benefit most from any macroeconomic-driven uplift.
"We reiterate our preference for undervalued essentials- and mobility- driven  conglomerates, which have strong economic moats," it said. "We recommend a rotation to the parent firms, which offer higher returns on current valuations."
Maybank also picked Toyota franchisee, GT Capital Holdings Inc., which has market leadership and proven pricing power in the domestic auto industry and foothold in the infrastructure sector, via Metro Pacific Investments Corp. The stock, it said, offer a strong play on the country's improving mobility theme.
Shares of SMIC closed Friday at P900 apiece, GT Capital at P530 and MPIC at P4.22.