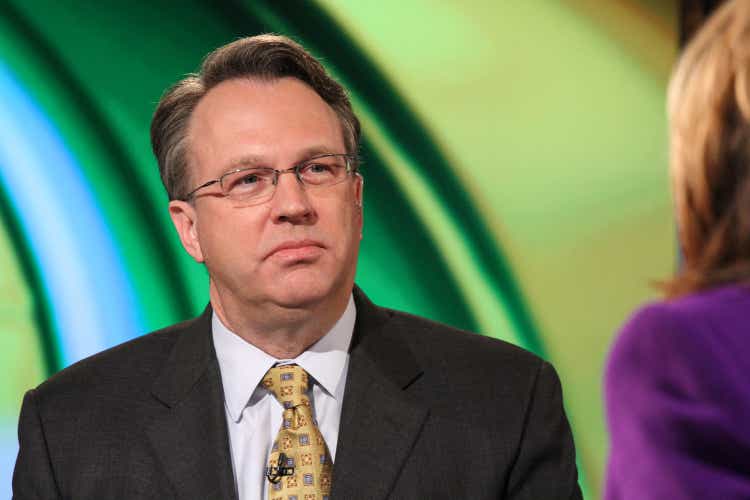 Inflation has been easing in recent months but not by enough to stop the Federal Reserve from lifting interest rates further, New York Fed President John Williams said Wednesday at The Wall Street Journal CFO Network Summit in New York.
He called for additional 25 basis-point increases until reaching a peak (terminal) policy rate of 5%-5.25%, in-line with U.S. central bank policymakers' December 2022 projections. That would imply two such hikes from the current target range of 4.50%-4.75%.
Quarter-point rate moves "looks like the right size to adjust policy at least given what I'm seeing today," Williams said. The Fed last week slowed the pace of its rate increases for the second straight time, having raised its key rate by the standard 25-bp increment.
His peak rate expectations appear more dovish than some of his colleagues. Earlier this week, Minneapolis Fed President Neel Kashkari expected the benchmark rate to increase to around 5.4%, and Atlanta Fed President Raphael Bostic said the Fed could hike rates higher than the policymakers had previously penciled in.
Nonetheless, Williams said if financial conditions loosen, services prices stay elevated or the labor market remains tight, then faster rate increases could be on the table to get to a sufficiently restrictive monetary policy stance.
Previously, (Feb. 6) former PIMCO chief Mohamed El-Erian sees the potential for two more rate hikes ahead.