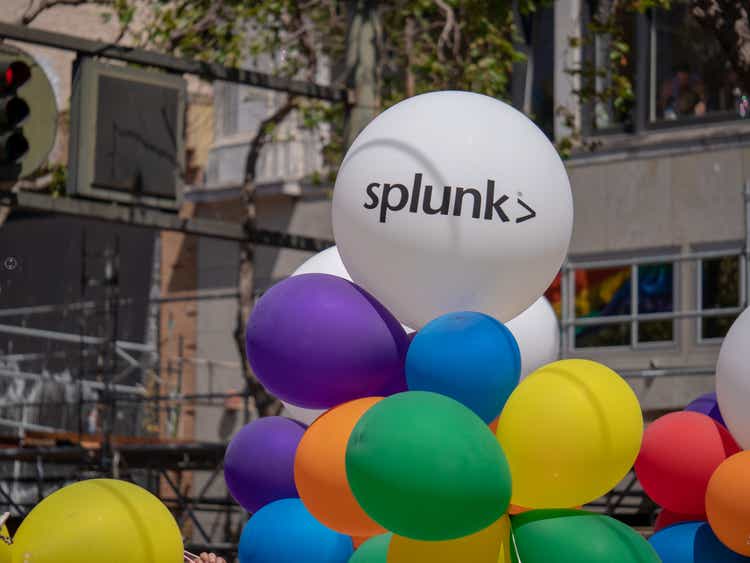 Splunk (NASDAQ:SPLK) shares rose more than 7% on Thursday, buoyed by investor optimism that the Federal Reserve will engineer a soft landing and investors continuing to buy stocks related to artificial intelligence.
Shortly before 2 p.m. EST, more than 2M shares of Splunk (SPLK) changed hands, more than the average daily volume of just under 1.5M.
San Francisco-based Splunk (SPLK) builds software for searching, monitoring, and analyzing machine-generated data. Last month, Splunk topped first-quarter estimates and guidance for the upcoming period.
Earlier in the week, Oracle (ORCL) reported fourth-quarter results that beat expectations, aided by strong results in cloud services and license support revenue.
Oracle (ORCL) CTO and founder Larry Ellison said Oracle's Gen2 Cloud has become "the number one choice for running Generative AI workloads."
Oracle (ORCL) shares gained more than 3% on Thursday, adding to gains seen earlier in the week.
Other enterprise software stocks also saw strong gains on Thursday, including Salesforce (CRM), Hubspot (HUBS) and Snowflake (SNOW), among others.
Adobe (ADBE), which is set to report quarterly results after the close of trading, gained more than 2% in late trading.
More on enterprise software