FIRST ON FOX: Austin police officers past and present are warning Fox News Digital that the Texas capital's police force critically depleted as a result of defunding in 2020 is on the verge of losing another wave of officers in response to a breakdown between the city and the police on a new contract.
An Austin Police Department source told Fox News Digital this week that 40 officers have filed their retirement papers following a 9-2 city council vote a few weeks ago to scrap a four-year contract that the city had previously agreed to in principle and instead pursue a 1-year contract that the police union's board has rejected.
That move is believed by many to be due to intense pressure from anti-police activists in the city who look to hold off a long term deal until after voters decide on competing ballot initiatives dealing with "police oversight" that go before voters in May.
"It's my opinion that the radicals and activists in the city have such a grip on our elected officials that at some point in time over the last year or so their plans changed," the source, who is an Austin Police Department officer, said.  "They said O.K. now we're going to get signatures for this ballot initiative in May and switch gears and put pressure on city leadership to move away from a four-year deal to a one-year deal because the four-year is detrimental to what we are trying to accomplish."
TEXAS SALON OWNERS CONSIDER CLOSING SHOP AFTER CRIME CRISIS LEAVES THEM WAITING UP 'TO AN HOUR' FOR POLICE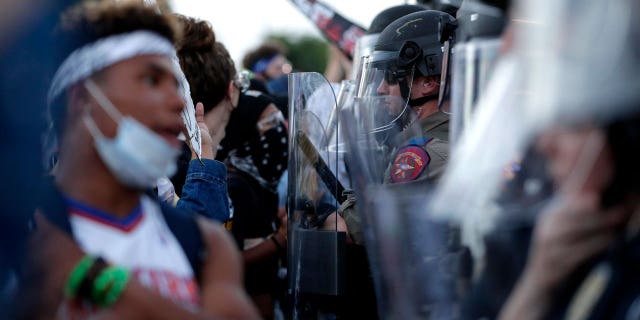 Dennis Farris, president of the Austin Police Retired Officers Association, told Fox News Digital he knows of 35 officers from the department that have filed retirement papers and at least six of them are "high ranking officers."
"I fear we're going to see a mass exodus of the senior people with longevity to where you're going to have a department where maybe the average service time was in the high teens now and I think it's going to drop into the low teens," Farris said, explaining that departments without strong senior leadership often experience more problems due to "inexperience."
Farris said that two waves of retirements, officers who have already filed and officers who will file when the contract officially expires at the end of March, could result in as many as 100 retirements. Two police sources told Fox News Digital that 150 officers have reached out to the retirement board in the last few days to discuss options.
AUSTIN POLICE SEIZE DRUGS, GUNS IN STREET TAKEOVER AFTERMATH AS CHIEF SAYS FORCE IS UNDERSTAFFED EVERY NIGHT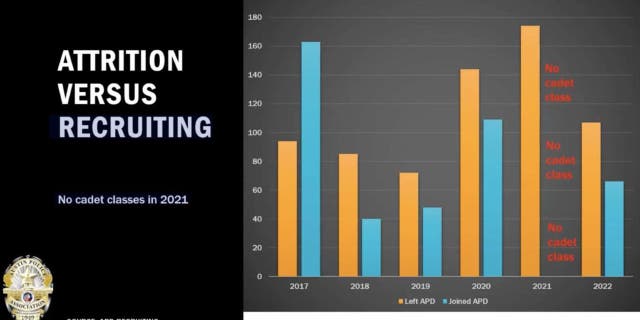 Austin Police Association President Thomas Villarreal, head of the police union that has been heavily involved with the negotiations, told Fox News Digital that he has been hesitant to speculate on exactly how many of the 309 eligible Austin police officers will retire but said he wouldn't be surprised if the number was "30 to 50."
"My fear, if I'm being frank, is that my membership after living through this again, after living through having the rug pulled out from underneath them, that my membership won't get there again," Villarreal said.
Austin Police Officer Justin Berry, who has served in the department for 16 years, told Fox News Digital that the loss of officers won't be limited to those that are eligible to retire and will also include resignations of younger officers. 
"I talked to a six-year officer the other day who is just waiting on their application from another agency to be accepted and once that officer gets their acceptance letter that officer is going to separate and leave," Berry said. 
"So I think you also have a whole other variable in play that a lot of folks aren't thinking of and I think it would not be surprising to see an above average number of officers ten years and under separating from the department as well."
"Unfortunately, we are at a point of no return with the Austin Police officers who have left and those who have plans to leave due to how the contract negotiations have played out over the last few weeks," Austin City Council Member Mackenzie Kelly, one of the two council members who voted against the move toward a one-year-deal, told Fox News Digital in a statement, adding that she still hopes to "bargain a contract so that we can give our officers what they deserve."
"I remain committed to ensuring our police officers have the pay and incentives necessary to stay through this challenging time," Kelly added.
Regardless of the total number of officers that end up retiring or resigning in the next few weeks as a result of this failed contract negotiation, the resignations and retirements will come at a time when Austin can't afford to lose any officers and is already experiencing a dire police shortage dating back to 2017 when contract negotiation turmoil sparked an officer exodus. 
TEXAS GOV. ABBOTT LAUNCHES TASK FORCE TO CRACK DOWN ON STREET TAKEOVERS AFTER AUSTIN CHAOS, POLICE CRISIS
Budget cuts by the city council amid the George Floyd unrest in 2020 slashed police cadet classes and sent staffing on trajectory that the police officer source says will take "well over 10 years to get back to where we were a few years ago" and that's if the ship were to be righted "today."
Additionally, certain task forces within the department were eliminated due to staffing issues which left some classes of crime largely ignored, police announced they had to stop responding to non-emergencies, Austin set an all-time record for homicides in 2021, and police morale cratered with many saying city leadership was to blame.
In 2021, 210 police officers left the force which represented more than the two previous years combined. 
The Austin Police Department entered this year with 259 vacancies, 230 of them patrol positions, according to KXAN-TV.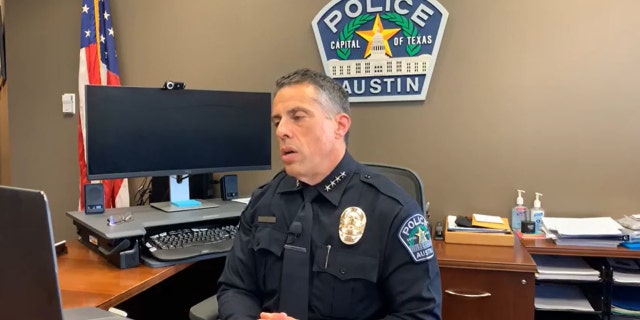 AUSTIN POLICE, 911 STAFFING LEVELS QUESTIONED AFTER STREET RACERS TAKE OVER MAJOR INTERSECTION, INJURE COP
Police Chief Joseph Chacon said in January that the 311 non-emergency phone line will continue to take the place of 911 for calls that are no longer in progress.
The four-year contract that had been negotiated over the last few months called for hiring 200 officers by the end of 2024, and another 200 officers by the end of 2025 along with 14% raise over the contract's four years.
"On any given night, we are going out understaffed right now, and I'm talking about minimum staffing levels," Chacon said Thursday. "I'm not even talking about optimal staffing levels."
Evidence of the shortage grabbed national attention last Saturday when street racers took over a large intersection, set off fireworks, damaged police cars, injured a police officer, and resulted in City Council Member Alison Alter waiting on hold for 28 minutes with 911.
Alter was the second council member, along with Kelly, to vote against the measure to purse a one-year contract.
"Imagine for a moment that the incidents last night happened with large scale events going on," Kelly tweeted on Sunday, adding that she is "increasingly concerned about our police vacancies."
"The possibility of a catastrophic cascading failure due to lack of support from our police department puts the city, its residents, and visitors at risk of danger," Kelly, one of the two council members along with Alter to vote against moving toward a one-year contract earlier this month, added. 
AUSTIN COUNCIL MEMBER RAISES THE ALARM ON DISTRESSED 911 CALL CENTER, LONG HOLD TIMES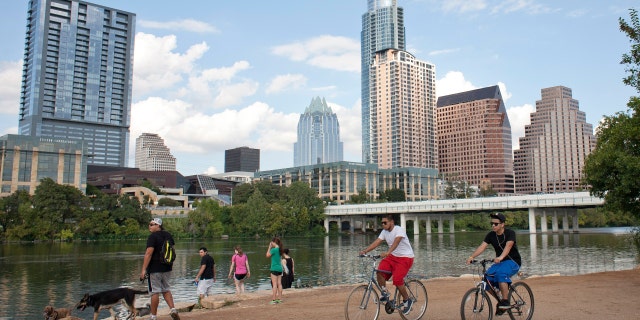 Farris told Fox News Digital that Austin has become the "poster child" of the defund the police movement and, unlike other cities across America, hasn't "figured out there's a direct correlation to how you treat your police officers publicly as politicians and the crime rate."
"You know that old saying that you can't unring that bell? You can't unring this bell."
Some officials, including recently elected Democratic Mayor Kirk Watson, have argued that they weren't aware the outgoing city manager had been working on a four-year contract with police and that it had been "sprung on us" at the "last minute."
Council members have also pushed for stop-gap measures including an ordinance unanimously passedby the council on Thursday that would attempt to mitigate police benefits that would be lost and provide a pay bump if the contract expires at the end of March at which point Austin police officers revert to a civil service agreement under state law that lacks the same benefits of a union deal including money that can be paid out at retirement. 
"There's not a lot of trust with the city that they're going to keep their word."
Watson, who took office in January, acknowledged to Fox News Digital that "some officers had already decided to retire prior to the adoption of the ordinance" but he hopes "those still considering their options will see this ordinance as a demonstration of good faith by the City Council.
"Many people who want the City Council to just approve a four-year contract don't appreciate or accept that doing so would effectively silence Austin voters in May. As Mayor, I need to protect their rights, too."
Council Member Ryan Alter, the author of the ordinance, directed Fox News Digital to his press release that said the measure "provides stable benefits and pay to our officers, while maintaining robust oversight."
In a statement to Fox News Digital, City Council Member Leslie Pool said, "I hope the officers stay with the department and the dais clearly communicated that point yesterday."
Council Member Vanessa Fuentes told Fox News Digital the unanimous vote on the ordinance shows that the council is working in "good faith."
"By unanimously deciding to protect and potentially enhance the salaries of our officers, we're implementing forward-facing solutions while keeping the door open for continued negotiations. Oversight and benefits for our police are not mutually exclusive, we should not treat them as such."
'DEFUND THE POLICE' AFTERMATH CREATED 'RIPPLE EFFECT' THAT ENDANGERS EVERYONE, LAW ENFORCEMENT SOURCE SAYS
Villarreal told Fox News Digital on Wednesday that while he's "grateful" for any effort by the council to try and fill in the gaps for officers, the "stability for officers lies in contracts."
"It doesn't lie in an ordinance that can be changed by the vote of six people and so I don't want to see our people leave but I fear we'll see some chunk of them leave," Villarreal said, adding it would require a "tremendous amount of trust" to rely on a "political body" making "political decisions" to handle those non-binding contract stop-gaps indefinitely.
Questions have been raised about the legality and legitimacy of an ordinance to rectify the solution including by former Austin City Manager Spencer Cronk who was negotiating the tentative four-year deal with the APD.
"Council cannot simply pass an ordinance that contradicts state law, and we do not believe we can get Association agreement absent the stability of a long term contract," Cronk wrote in a memo to the council on February 6 shortly before his firing.
Watson said on Thursday after the ordinance vote that he is "asking the Association to come back to the negotiating table."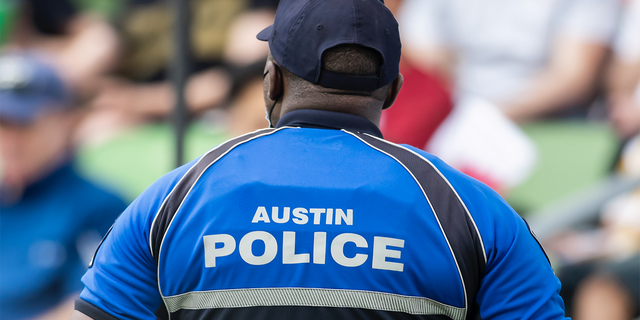 Villarreal rejected any notion that the APA has walked away from the negotiating table "shaking hands on a tentative agreement" on a four-year deal only to have that deal scrapped in favor of a one-year deal that his board does not support.
"I've said publicly, I've said privately, I've said to our council that our police department is sliding backwards, we need the stability of a long term contract," Villarreal said. "I recognize that they want to have a conversation about oversight. We're not scared of oversight."
"[W]e spent another four and a half months working to come to a tentative agreement on a four-year deal just to have the rug pulled out from underneath us."
"They want to have a conversation about oversight after the May election which is fine. We can have that conversation. But this idea that the APA is not willing to have conversations is nonsense. This idea that we walked away from the table is nonsense. We recognize that life is better for everybody when we're under a long term agreed to contract."
AUSTIN, TEXAS RESIDENTS 'LIVING IN FEAR' AS CRITICS BLAME STREET RACING CHAOS ON POLICE STAFFING 'CRISIS'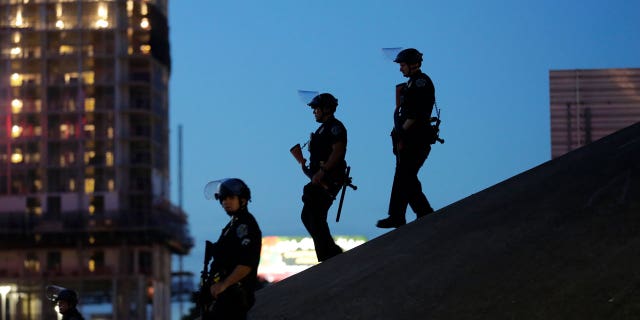 Villarreal also told Fox News Digital that it wasn't until about 3 weeks ago that he heard the argument that a four-year-deal wasn't ideal because of the May ballot initiative.
"Why did we not hear about it back in September when they voted to put the first petition on the ballot?" Villarreal asked, explaining that if the council "believed in their core" that the measure took precedence, it could have been discussed months ago.
"That would have given both sides time to figure out, is this what we do? Do we work towards it? But instead, we spent another four and a half months working to come to a tentative agreement on a four-year deal just to have the rug pulled out from underneath us." 
"They're happy to see as many cops as possible resign or retire. That's the ultimate goal. That's the long game."
When it comes to the oversight that activists and politicians have been clamoring for and using as a reason to oppose a long term contract, all four individuals who spoke with Fox News Digital said that narrative is disingenuous.
"It's incredibly frustrating when anti-police activists claim that we are scared of oversight," Villarreal said. "We've got the most progressive oversight in the state of Texas as it is. What we agreed to in the four-year contract would have been light years ahead of what we had in terms of oversight. It's oversight that no other city in the state of Texas would ever agree to."
AUSTIN DA GARZA CREATES CONFUSION WITH ANNOUNCEMENT OF IMPENDING INDICTMENTS AGAINST MULTIPLE POLICE OFFICERS
"None of this is about oversight," Berry, one of 19 police officers indicted by Austin's progressive district attorney for their role in quelling a Black Lives Matter riot in 2020, told Fox News Digital. 
"They're keeping a focus on oversight because that forces people like Thomas and everyone else to have to go and talk about oversight to look like we're not trying to skirt away from it when there is plenty of oversight there."
Berry pointed to rhetoric from activists at recent city hall meetings as evidence that the true goal of progressive activists in Austin has nothing to do with oversight and more to do with distracting from the goal of police abolition.
"If you look since the 2017 contract when we had that last failure you'll see that every year since then, since the abolitionists started getting involved in public safety policy and staffing policies, is the decline of the Austin Police Department's staffing force," Berry said.
FAMILY OF MURDERED TX MAN SAYS SOROS DA IGNORED THEIR WISHES, CUT DEALS WITH SUSPECTS: 'ABSOLUTELY DISGUSTED'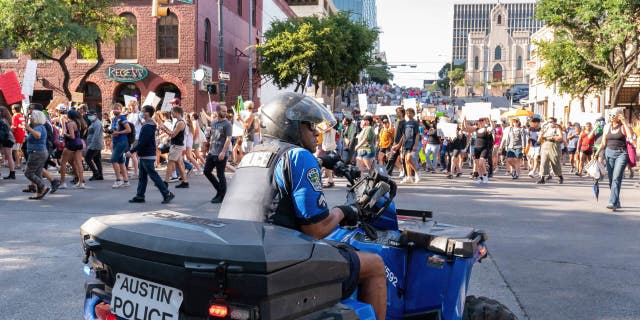 Berry added that ever since the department lost 150 officers when the city council voted to slash the police budget in 2020, the money was eventually replaced when the state got involved, but the staffing shortage was never filled.
Farris agreed and said "it's never been about oversight."
"It's about who controls the department and getting rid of the department," Farris continued. "That's what this is about. It has nothing to do with oversight. If it had to with oversight they would accept what's there because it's the strongest oversight in the state."
Berry told Fox News Digital that ultimately the gap between the two sides on the contentious deal boils down to trust.
"There's not a lot of trust with the city that they're going to keep their word," Berry said. "Case in point, the city had a tentative agreement with the city's word and the association's word that we have something we can work with just to go back on their word again."
SOROS-BACKED DA GIVES TEXAS MAN 10 DAYS IN JAIL FOR DUI CRASH THAT KILLED PASSENGER
In the eyes of the police source who spoke to Fox News Digital, the politicians and activists are getting exactly what they want.
"When they say they support a one-year contract that provides paid benefits, blah, blah, blah, that's all bull—-," the Austin police officer said. "They're supporting a one-year contract because it benefits their ballot initiative. They're happy to see as many cops as possible resign or retire. That's the ultimate goal. That's the long game."
"The city is f—– man."