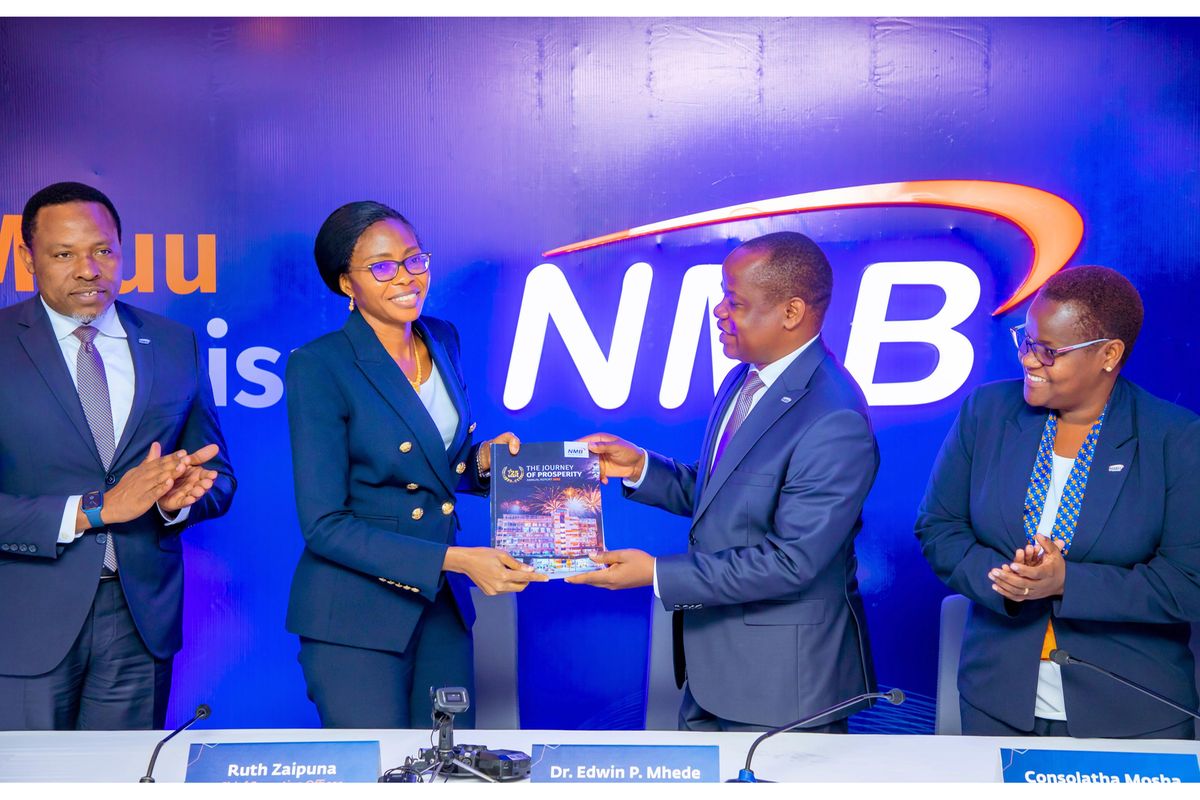 Dar es Salaam. NMB shareholders are set to take home a record Sh143.1 billion in dividends, thanks to a monumental rise in the lender's profitability in 2022.
The bank's shareholders approved the dividend payout during their Annual General Meeting (AGM) at the weekend.
This means each shareholder will receive a cash dividend of Sh286 per share, rising from Sh193 dividend per share, which translated to Sh96.7 billion for the year ended December 2022.
The approved dividend will be paid on or about June 14, 2023.
The bank's CEO, Ruth Zaipuna, told journalists shortly after the AGM at the weekend that 2022 was the best year ever for the bank, which raised dividends by 48 percent from the previous payout of Sh96.7 billion.
"2022 was a historic year and the most successful for the bank… Our total income rose to Sh1.19 trillion, while the profit after tax rose to Sh429 billion as total assets jumped to Sh10.2 trillion," said Ms Zaipuna.
She said the performance was mostly driven by a rise in interest income, propelled by increased lending activities, as well as a surge in non-interest income due to the growth momentum of alternative service channels.
The bank managed to contain bad loans and operational costs effectively. Loan impairment charges dropped by 28 percent from Sh113 billion to Sh81 billion, while operating expenses rose slightly by nine percent against a 21 percent growth in revenue.
In 2022, the loan book rose by 29 percent to Sh6 trillion from Sh4.6 trillion in 2021, while customers' deposits ballooned by 14 percent to Sh7.6 trillion from Sh6.6 trillion. Consequently, total assets grew by 18 percent from Sh8.7 trillion in 2021 to surpass the Sh10 trillion mark.
Non-performing loan ratio improved to three percent in 2022 from 3.6 percent.
"In 2022, we did not only post good results and continue making profitability history but also paid the requisite taxes to the government and continued to touch the lives of people through social investments," NMB board chair Dr. Edwin Mhede said.
Dr. Mhede said the shareholders overwhelmingly nodded to the fiscal work of the management and its corporate citizenship programmes, including the undertaking of the sustainability agenda that has begun with the campaign to plant a million trees this year.