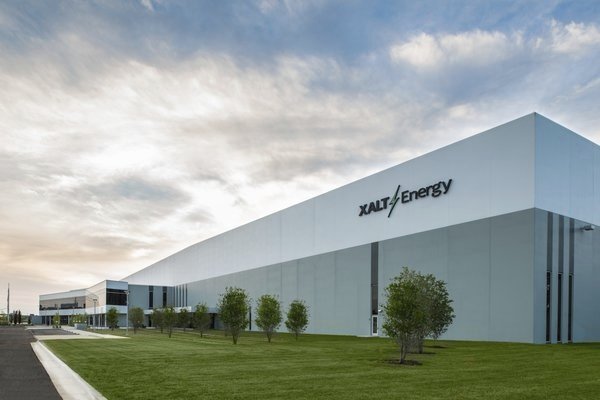 Midland's XALT factory can expect to see large investments from Freudenberg e-Power company in the years ahead. 
On Feb. 2 the company announced it would invest a "double-digit million sum in the expansion" of its battery business and capacities. This investment would go partially into the Midland XALT factory, and there's more to come. 
"Investments in 2023 will reach well into the double digit millions with a long term expectation of far more into our Midland and Auburn Hills facilities," Freudenberg said. 
The company also looks to create additional logistics/warehousing capacity in the areas surrounding Midland and will have further investments following 2023 to "enable further growth" in accordance with customer contracts, according to an email from Freudenberg. 
The City of Midland looks forward to this continued investment as it provides more jobs and growth to the Midland area. 
"This investment by Freudenberg demonstrates a strong commitment to the continued growth of XALT's Midland operations, which is wonderful news for our region, " said Midland City Manager Brad Kaye. "We look forward to working closely with Freudenberg as it continues to both invest in and strengthen its ties with the Midland community."
In addition to this investment, Freudenberg also announced a new partnership with LG Energy Solution. The two companies signed a multi-year contract for the supply of lithium-ion battery cell modules. The XALT gigafactory in Midland will assemble the battery cell modules for electric commercial vehicles as part of that contract. 
This deal will create new jobs at the XALT factory in Midland, as well as other XALT sites in the U.S, to "meet the increasing demand from our customers," Freudenberg said. According to the company, XALT has increased its workforce from around 300 in 2020 to around 550 high paying, green energy jobs today. 
The Midland XALT factory has produced battery cells and packs, such as thermal management, safety, software and electronics, for over a decade. 
"The know-how and skills built up in the team over this time are a key asset, especially in such a rapidly growing start-up industry," Freudenberg said. "The community of Midland and XALT Energy have been strongly connected since the beginning. The partnership with LG, enables us to expand our capacity and our portfolio to meet increasing customer demand."
The company expects to utilize the Midland XALT site for other projects in the future, such as a multi-gigawatt line to integrate LG cells into Freudenberg's battery systems, launching in 2024.