Tech giant Apple (AAPL) is well-known for its innovations in hardware, software, and services. While the company is poised for solid long-term growth, its financial performance is likely to be hampered in the near term by uncertain macroeconomic conditions. So, let's find out if you should buy or hold this tech stock for June. Read on….
Leading tech company Apple Inc. (AAPL) reported deteriorating financials in the first quarter of fiscal 2023. Furthermore, the company is expected to continue grappling with macroeconomic headwinds, including eroding consumer spending, persistently high inflation, and growing recession fears.
While the consumer electronics giant is well-placed for substantial growth in the long term, supported by its innovative products and services, its sales are expected to be hindered by uncertain macro conditions this year. Given AAPL's poor financials, stretched valuation, and bleak near-term outlook, it could be wise to wait for a better entry point in this stock.
With a $2.84 trillion market cap, AAPL is a dominant tech giant that designs, manufactures, and sells smartphones, personal computers, tablets, wearables, and accessories. Both performance and design are the main drivers of the brand and its ongoing success.
This month, AAPL unveiled Apple Vision Pro™, a revolutionary spatial computer that seamlessly blends digital content with the physical world while allowing users to stay present and connected to others.
Tim Cook, AAPL's CEO, said, "Built upon decades of Apple innovation, Vision Pro is years ahead and unlike anything created before — with a revolutionary new input system and thousands of groundbreaking innovations. It unlocks incredible experiences for our users and exciting new opportunities for our developers."
This first spatial computer marks the beginning of a new era of computing, boosting the company's revenue streams and growth.
Also, AAPL introduced the new Mac Studio™, and Mac Pro®, the two most powerful Macs ever made. Mac Studio features M2 Max and the new M2 Ultra, delivering a massive boost in performance and enhanced connectivity in its compact design. In addition, Mac Pro combines PCIe slots with the most powerful chip for users who need versatility for internal expansion.
These new launches should bode well for the company. While the tech company continuously works toward introducing innovative and advanced products and services, high inflation and ongoing economic uncertainty will likely weigh on its performance in the near term.
AAPL posted that its revenue declined 2.5% year-over-year to $94.84 billion for the first three months of 2023, as consumers cut back spending on smartphones and computers due to growing inflationary and recessionary fears. Although the company's revenue was slightly better than Wall Street's estimates, it represented the second straight quarterly revenue decline.
According to data from Gartner, worldwide PC shipments plunged 30% year-over-year in the first quarter of 2023. Based on separate data from the International Data Corporation (IDC), global smartphone shipments fell 14.6% year-over-year to 268.6 million units during the first quarter.
Several analysts downgraded AAPL recently. D.A. Davidson analyst Tom Forte downgraded the stock from Buy to Neutral after the introduction of Apple Vision Pro. Also, he cut his price target to 185 from 193.
"We believe there are important structural challenges for Apple when it comes to consumer adoption of AR/VR hardware, which could limit the near-term impact on its sales and profitability," said Forte. According to him, among those challenges is the high price of the gadget.
Furthermore, Loop Capital analyst Ananda Baruah lowered his rating on the AAPL stock to Hold from Buy amid signs of weakening demand for iPhone handsets, threatening the company's performance in the June quarter.
Shares of AAPL have gained 4.5% over the past month and 22% over the past year to close the last trading session at $180.57. Moreover, the stock is ranked #7 on Robinhood 100.
Here's what could influence AAPL's performance in the upcoming months:
Bleak Financials
For the second quarter that ended April 1, 2023, AAPL's net sales decreased 2.5% year-over-year to $94.84 billion. The company's gross margin declined 1.4% year-over-year to $41.98 billion. Also, its operating income was $28.32 billion, down 5.5% from the prior year's quarter.
Furthermore, the company's net income decreased by 3.4% year-over-year to $24.16 billion. As of April 1, 2023, AAPL's current assets were $112.91 billion, compared to $135.41 billion as of September 24, 2022.
Mixed Analyst Estimates
Analysts expect AAPL's revenue for the fiscal year (ending September 2023) to decrease 2.4% year-over-year to $384.90 billion. The consensus earnings per share estimate of $5.97 for the current year indicates a decline of 2.3% year-over-year.
However, the company's revenue and EPS for fiscal year 2024 are expected to grow 6.8% and 9.8% year-over-year to $410.89 billion and $6.56, respectively.
Robust Profitability
AAPL's trailing-12-month EBIT margin of 29.16% is 576.9% higher than the 4.31% industry average. Its trailing-12-month EBITDA margin of 32.14% is 294.9% higher than the 8.14% industry average. Also, the stock's trailing-12-month net income margin of 24.49% is 1,132.3% higher than the industry average of 1.99%.
Furthermore, AAPL's trailing-12-month ROCE and ROTA of 145.61% and 39.09% are significantly higher than the industry averages of 0.23% and 1.63%, respectively.
Elevated Valuation
In terms of forward non-GAAP P/E, AAPL is currently trading at 30.23x, 33.9% higher than the industry average of 22.58x. The stock's forward EV/Sales of 7.23x is 146.1% higher than the industry average of 2.94x. Moreover, its forward EV/EBITDA multiple of 22.29 is 53.8% higher than the industry average of 14.49.
In addition, the stock's forward Price/Sales of 7.38x is 168.1% higher than the industry average of 2.75x. Its forward Price/Book multiple of 47.52 is considerably higher than the industry average of 3.98.
POWR Ratings Reflect Uncertainty
AAPL has an overall C rating, equating to Neutral in our POWR Ratings system. The POWR Ratings are calculated by considering 118 distinct factors, with each factor weighted to an optimal degree.
Our proprietary rating system also evaluates each stock based on eight distinct categories. AAPL has an A grade for Quality, in sync with higher-than-industry profitability.
In addition, the stock has a C grade for Sentiment, consistent with its weak financials and mixed analyst estimates. On the other hand, AAPL has a D grade for Value, consistent with its higher valuation relative to its industry peers.
AAPL is ranked #19 out of 44 stocks in the Technology-Hardware industry.
Beyond what I have stated above, we have also given AAPL grades for Growth, Stability, and Momentum. Get all AAPL's POWR Ratings here.
Bottom Line
Consumer electronics giant AAPL is widely known for its innovations in hardware and software products and services. Recently, the company unveiled a revolutionary spatial computer, Apple Vision Pro. Moreover, in September last year, it introduced its third-gen 5G smartphone, the iPhone 14 series. Also, it launched its Apple Watch Series 8 smartwatches and second-generation AirPods Pro earbuds.
Despite being organized for innovation, AAPL reported disappointing financial results in the first quarter of 2023. While the company is well-positioned to witness significant growth in the long run, its near-term performance will likely be affected by dampened consumer spending amid stubborn inflation and recession fears.
Given AAPL's bleak financials, significantly high valuation, and near-term weak growth prospects, it could be wise for investors to wait for a better entry point in this tech stock.
Stocks to Consider Instead of Apple Inc. (AAPL)
Given its uncertain short-term prospects, the odds of AAPL outperforming in the weeks and months ahead are compromised. However, there are many industry peers with much more impressive POWR Ratings. So, consider these three A-rated (Strong Buy) stocks from the Technology-Hardware industry instead:
Panasonic Holdings Corp. (PCRFY)
Canon Inc. (CAJ)
Ricoh Company, Ltd. (RICOY)
What To Do Next?
Discover 10 widely held stocks that our proprietary model shows have tremendous downside potential. Please make sure none of these "death trap" stocks are lurking in your portfolio:
---
AAPL shares were trading at $181.58 per share on Friday morning, up $1.01 (+0.56%). Year-to-date, AAPL has gained 40.16%, versus a 12.94% rise in the benchmark S&P 500 index during the same period.
---
About the Author: Mangeet Kaur Bouns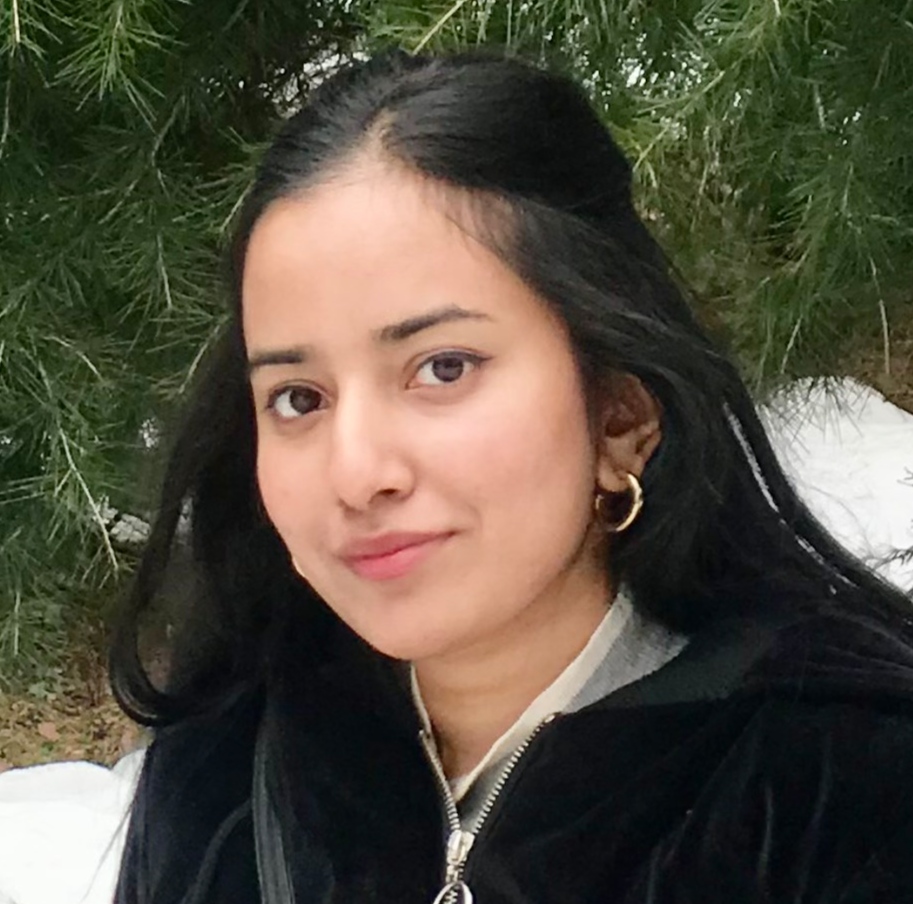 Mangeet's keen interest in the stock market led her to become an investment researcher and financial journalist. Using her fundamental approach to analyzing stocks, Mangeet's looks to help retail investors understand the underlying factors before making investment decisions.
The post Is Apple (AAPL) a Buy or Sell for June? appeared first on StockNews.com