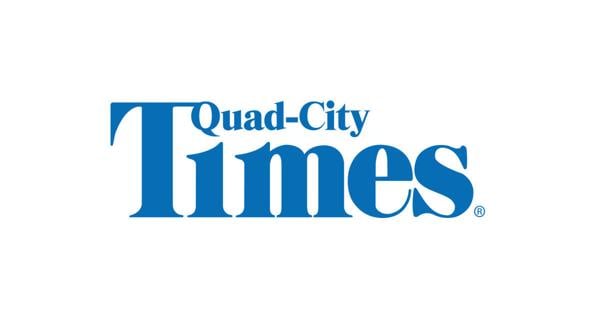 Farmland values continued strong growth in 2022 in the Seventh Federal Reserve District that includes Illinois, Iowa, Indiana, Michigan, and Wisconsin, according to the Agricultural Newsletter authored by economist David Oppedahl of the Federal Reserve Bank of Chicago.
Values for good farmland rose an average of 12% in the district during the 12-month period from Jan. 1 through Dec. 31, 2022. That is lower than the increase of 2021 which was 22% for the year.
Oppedahl said the increase of 12% in the district might seem "like a letdown after the even larger increase in 2021, but 2022's annual gain was the second largest in the past 10 years."
For 2022, Oppedahl said Illinois farmland values increased by 14%, while Iowa and Wisconsin both saw an increase of 11%. Indiana farmland values increased the most over the year, 23%. Michigan's values were not calculated because of an insufficient response to Oppedahl's survey.
Oppedahl said district farmland values got a boost from a "record year" of crop revenues, even though the output of corn and soybeans in the district was down from 2021. Revenues for those crops were up because of higher crop prices.
According to the U.S. Department of Agriculture statistics, the price of corn per bushel started at an average of $5.58 in January of 2022, climbed to high of $7.38 per bushel in June and ended the year in December at $6.58 per bushel.
Those prices were stronger than in 2021 when corn was selling at an average $4.24 per bushel in January, rose to a high of $6.32 per bushel in August and then ended in December at $5.47 per bushel.
According to the Agriculture Department, in 2022 soybean prices started in January at an average of $12.90 per bushel, rose to a high of $16.40 per bushel in June before ending the year in December selling for an average of $14.40 per bushel.
In 2021, soybeans started in January at an average of $10.90 per bushel, rose to a high of $14.80 in May and ended the year at an average of $12.50 per bushel in December.
Oppedahl said the district's corn yield was up six-tenths of a percent from 2021 to a record 199 bushels per acre in 2022. The district's soybean yield, however, dropped 5% from 2021 to 59 bushels per acre in 2022. 
For the final quarter of 2022, from Oct. 1 to Dec. 31, Illinois farmland values gained 2% while Indiana's values gained 1%. Iowa's farmland values in the final quarter fell 2% while Wisconsin's fell 1%. 
');
var s = document.createElement('script');
s.setAttribute('src', 'https://assets.revcontent.com/master/delivery.js');
document.body.appendChild(s);
window.removeEventListener('scroll', throttledRevContent);
__tnt.log('Load Rev Content');
}
}
}, 100);
window.addEventListener('scroll', throttledRevContent);