From 5h ago
Biden ends speech, saying 'the state of the union is strong'
Biden has wrapped up his speech by declaring, "The soul of this nation is strong, because the backbone of this nation is strong, because the people of this nation are strong. The state of the union is strong."
"I'm not new to this place. I stand here tonight, having served as long as about any one of you have ever served here," he continued, drawing laughter, considering he's been an elected official in Washington since 1973.
"I've never been more optimistic about our future, about the future America. Just remember who we are. We're the United States of America. And there's nothing, nothing beyond our capacity. If we do it together."
Key events
Joe Biden gave a forceful defense of his presidency in his second State of the Union address, delivered at the midpoint of his first term and just weeks after the Republicans retook control of the House. The speech was lively and rancorous, with Biden occasionally being heckled and at one point getting into an unusual back-and-forth with Republicans after accusing them of wanting to do away with popular government healthcare and retirement programs. But the drama didn't stop at the House dais. Congressman and fabulist George Santos had words with Senator Mitt Romeny on the House floor before the speech began, in an incident that we'll probably hear more about in the days to come.
Here's a rundown of the night's events:
Arkansas governor Sarah Huckabee Sanders has delivered the Republican rebuttal to Biden's State of the Union speech, and struck a much more confrontational tone compared to the president.
"Being a mom to three young children taught me not to believe every story I hear, so forgive me for not believing much of anything I heard tonight from President Biden," began Sanders, who was press secretary in Donald Trump's White House from 2017 to 2019. "From out-of-control inflation and violent crime to the dangerous border crisis and threat from China, Biden and the Democrats have failed you. They know it, and you know it, and it's time for a change."
She continued by remarking on Biden's age. "I'll be the first to admit President Biden and I don't have a lot in common. I'm for freedom, he is for government control. At 40, I'm the youngest governor in the country, and at 80 he is the oldest president in American history. I'm the first woman to lead my state, and he's the first man to surrender his presidency to a woke mob that can't even tell you what a woman is," Sanders said. The last remark was a reference to awkward attempts by rightwing lawmakers to trip up Biden's supreme court pick Ketanji Brown Jackson.
She concluded her remarks with a note of warning, saying, "The America we love is in danger. President Biden and the Democrats have failed you. And it's time for a change. A new generation of Republican leaders are stepping up not to be caretakers of the status quo, but to be changemakers for the American people."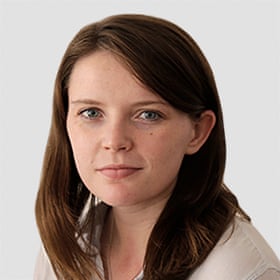 Joan E Greve
Congresswoman Pramila Jayapal, chair of the Congressional Progressive Caucus, applauded Joe Biden for calling out some Republicans' calls to overhaul Medicare and social security in his State of the Union speech.
"As the president made clear, this year Democrats will also need to hold the line against Republican extremism, including guarding against any attempts to force a default on the debt limit, gut social security, Medicare and other critical programs," Jayapal said. "We will be a strong opposition party against these extreme Maga Republican ideas that would hurt Americans everywhere. But the president today made clear that Democrats are always a party of not just opposition, but also of proposition."
Jayapal celebrated the wins that progressives scored over the course of the first two years of Biden's presidency, including the passage of the Inflation Reduction Act. She simultaneously emphasized that her caucus will continue advancing proposals to build a more equitable economy, such as ensuring wealthy Americans pay their fair share of taxes and providing more affordable healthcare and childcare to working Americans.
"Tonight, the country heard the President lay out his vision for a better America backed by the powerful results of a progressive agenda put into action over the last two years," Jayapal said. "If we continue on this path – taking on corporate power, investing in working families, and embracing equitable policymaking – we will continue to deliver."
Whatever was said between George Santos and Mitt Romney on the floor of the House this evening, the freshman representative isn't letting it go:
According to Semafor, Santos says Romney called him "an ass".
Romney has yet to comment.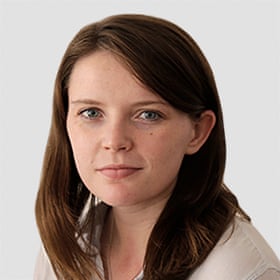 Joan E Greve
Progressives voiced a note of cautious optimism in response to Joe Biden's second State of the Union speech.
While emphasizing that more action is needed to address gun violence, the climate crisis and immigration policy, progressive groups expressed a commitment to work with Biden to realize the goals he outlined tonight.
Here are a few comments from progressive leaders:
Cristina Tzintzún Ramirez, president of the youth voting group NextGen America:
Earlier this month, NextGen America and 20 coalition partners sent President Biden the Youth Agenda, a list of legislative priorities outlining young peoples' hopes and vision for the future. After watching his address tonight, it is clear he is listening to us and willing to continue fighting for our movement.
Peter Ambler, executive director of the gun safety group Giffords:
President Biden has been a stalwart leader on gun safety, from pushing ATF to regulate ghost guns to signing the Bipartisan Safer Communities Act into law, but more must be done. Tonight, President Biden called on Congress to act and save lives. Bipartisan success is possible, and it is urgent that Congress comes together.
Varshini Prakash, executive director of the climate group Sunrise Movement:
President Biden's right – we've come a long way, but the job's not done. Truthfully, we've heard a lot of good things tonight, but if the President wants to keep his promises and energize young voters ahead of 2024, he must act on his words, use his full executive authority to stop the climate crisis and deliver for our generation.
"Here's the real State of the Union." Thus begins Donald Trump in a video rebuttal to Biden's State of the Union address.
He then airs a number of familiar grievances concerning his White House successor, including plenty of misinformation. For instance, Trump says, "Under Biden the murder rate has reached the highest in the history of our country." It hasn't.
This right here is the meat of Trump's message:
But the good news is we are going to reverse every single crisis, calamity and disaster that Joe Biden has created. I am running for President to end the destruction of our country and to complete the unfinished business of Making America Great Again. We will make our country better than ever before, and we will always put America First.
You can watch the rest of the video here.
Republicans didn't find a lot to like in that speech.
While House speaker Kevin McCarthy and some GOP lawmakers joined in the applause occasionally, they are by and large no fans of Biden's policies. Here are a few of their objections, as articulated by Ronna McDaniel, chair of the Republican National Committee:
Biden doubled down on his disastrous and polarizing agenda which has left working families behind. Instead of taking responsibility for the multiple crises he and Democrats created, Biden blamed everyone but himself for historic inflation, skyrocketing crime, and a porous southern border. Biden once again proved he is the divider-in-chief.
Biden ends speech, saying 'the state of the union is strong'
Biden has wrapped up his speech by declaring, "The soul of this nation is strong, because the backbone of this nation is strong, because the people of this nation are strong. The state of the union is strong."
"I'm not new to this place. I stand here tonight, having served as long as about any one of you have ever served here," he continued, drawing laughter, considering he's been an elected official in Washington since 1973.
"I've never been more optimistic about our future, about the future America. Just remember who we are. We're the United States of America. And there's nothing, nothing beyond our capacity. If we do it together."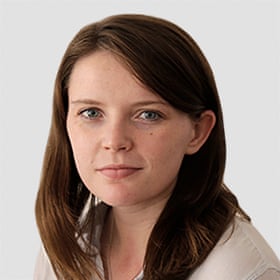 Joan E Greve
It appears that the "liar" remark directed at Joe Biden moments ago came from Congresswoman Marjorie Taylor Greene, an extremist Republican from Georgia.
Greene stood and shouted at Biden as he accused Republicans of targeting the Medicare and social security programs as the party looks to cut federal spending.
Although a number of Republicans have rejected proposals to overhaul Medicare and social security, some members of the party, including Senator Ron Johnson of Wisconsin, have suggested that the programs should instead be subjected to annual approval. Such a policy could result in the programs being eliminated.
Greene's heckling of Biden may remind viewers of Barack Obama's 2009 address to Congress, when Republican congressman Joe Wilson shouted "You lie!" at the then-president.
The congresswoman's outburst comes after the House Republican speaker, Kevin McCarthy, promised that members would abide by the chamber's code of ethics during Biden's State of the Union address.
More rancor in the House chamber.
Biden was talking about the toll fentanyl has taken on drug users, noting, "Fentanyl is killing more than 70,000 Americans a year." Shouts of "point of order" rang out, with someone yelling, "it's your fault."
It's not clear who was doing the shouting, but Republicans have sought to blame the Biden administration for poor border security that they say has allowed illicit fentanyl into the United States.
'You don't belong here': Mitt Romney to George Santos
When they crossed paths on the House floor before Joe Biden's State of the Union address, senator Mitt Romney told George Santos "you don't belong here," CNN reports:
The Republican senator from Utah, Romney was the GOP's nominee for president in 2012. Santos is a freshman GOP House representative from New York, who lied repeatedly about his resume and is the subject of several investigations.
Biden drew fury from Republicans when he accused some GOP lawmakers of wanting "to take the economy hostage" and planning to cut social security and Medicare.
"Some of my Republican friends want to take the economy hostage … unless I agree to their economic plans," Biden said. That was a reference to the GOP's insistence that they won't agree to raise the debt limit unless Democrats back lowering government spending.
Then came the remark that drew fury: "Instead of making the wealthy pay their fair share, some Republicans … want Medicare and social security sunset."
Aimed at seniors and people with disabilities, the healthcare and retirement programs are both expensive and popular. Democrats have vowed to protect them, and accused Republicans of wanting to abolish them, an allegations the party denies. Thus, the president's comment prompted GOP lawmakers to protest, with at least one shouting "liar!" at the president. Biden appeared to respond to their heckling, saying he wasn't going to name the individual lawmakers who have proposed cutting the programs, but insisting some have.
Then, sensing an opportunity, he asked, "So, folks, as we all apparently agree, social security, Medicare is off the books now?" Lawmakers applauded, leading the president to remark, "all right!"
Now Biden's getting into controversial territory, at least when it comes to the priorities of the House Republicans.
He's blaming Donald Trump for America's sizable budget deficit, saying "Under the previous administration, the American deficit went up four years in a row … nearly 25% of the entire national debt that took over 200 years to accumulate was added by just one administration alone, and the last one. They're the facts, check it out."
Then he leaned on Congress to increase America's borrowing limit, which it will have to do by around June in order to prevent the country from defaulting. Biden said that under Trump, Congress "did the right thing that led to the debt ceiling three times without preconditions or crisis … let's commit here tonight that the full faith and credit of the United States of America will never, ever be questioned."
Biden just made his first veto threat, warning Republicans not to attempt to repeal the Inflation Reduction Act, particularly its provisions aimed at lowering prescription drug costs for people on Medicare.
"Some members here are threatening, and I know it's not an official party position, so I'm not going to exaggerate but … to repeal the Inflation Reduction Act," Biden said. "That's OK, that's fair. As my football coach used to say lot's of luck in your senior year.
"Make no mistake, if you try anything to raise the costs of prescription drugs, I will veto it."
Biden just recapped his economic policies, including the 2021 infrastructure overhaul that will pour $1tn into fixing roads, bridges, airports, pipes and other capital works across the country.
The president said he wanted to "thank my Republican friends who voted for the law, and my Republican friends who voted against it as well … I still get asked to fund the projects in those districts as well. But don't worry. I promised I'd be a president for all Americans. We'll fund these projects, and I'll see you at the groundbreaking."
Here's a dynamic to watch in the speech: who claps and who doesn't, and when.
For instance, Biden just said that, "Two years ago, our democracy faced its greatest threat since the Civil War. Today, though bruised, our democracy remains unbowed and unbroken." That's a reference to the January 6 attack on the Capitol by Donald Trump's supporters.
Democrats stood and applauded that line, but few, if any, Republicans moved their hands at all.