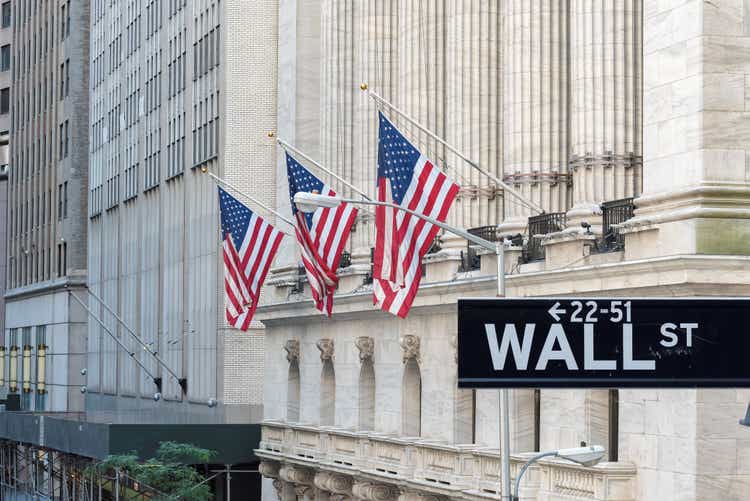 BTIG repeated its view on Friday that the S&P 500 (SP500) is overextended to the topside, as the benchmark index pushes to a new 52-week trading high on Friday morning.
The S&P 500 currently trades near the 4,425 level, an area that it has not been touched since April 21 of 2022.
"Every day higher makes it harder to fight the trend and stick with a bearish posture, and yet at the same time the rubber band continues to get more stretched making the snap-back potential all the more powerful. We remain convicted that any further near-term upside here gets quickly reversed over the coming weeks," BTIG stated in an investor note towards its clients.
Lending support to the overextended viewpoint is the fact that the benchmark index has now pushed above its upper two standard deviation Bollinger band, a technical level that historically points to a potential near-term reversal.
On another technical front, the S&P 500 is also touching overbought levels when looking at the stochastic and relative strength index. Its stochastics show levels of 95, higher than the 80 that is traditionally seen as the cutoff for overbought territory. Moreover, its RSI reading shows a 76, over the 70 marker which suggests the index is overbought.
See a chart below highlighting the technical levels.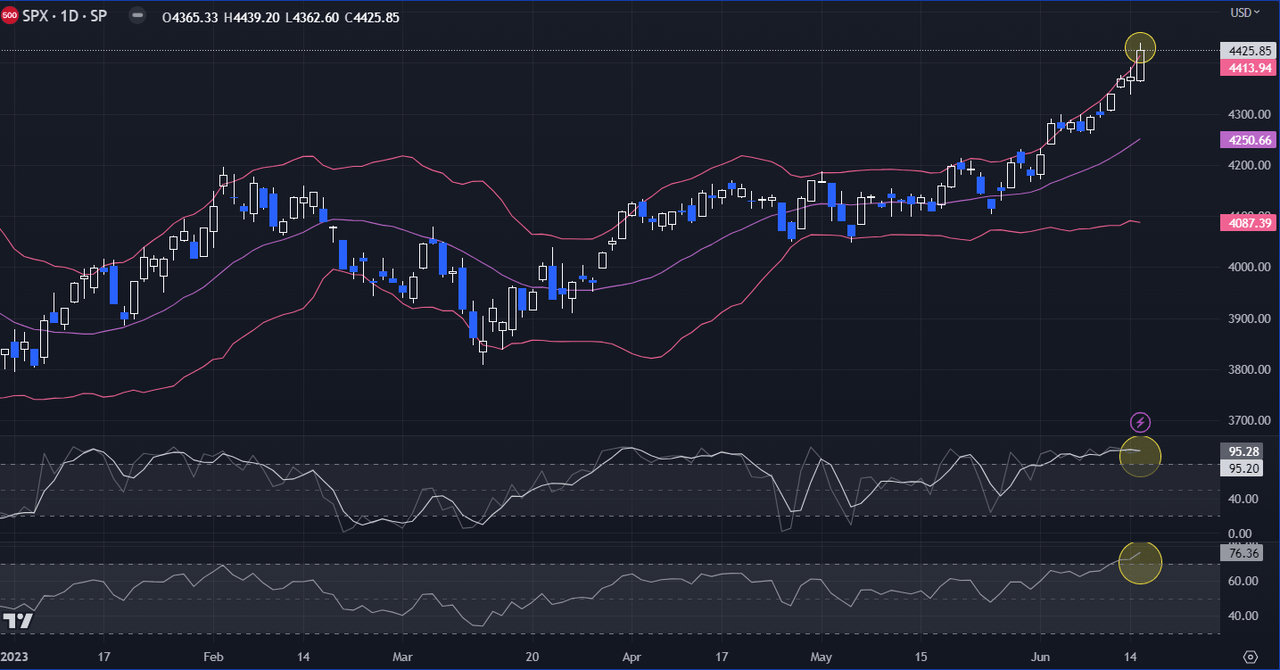 Additionally, moves up or down in the S&P 500 will also have direct impacts on the SPDR S&P 500 ETF Trust (NYSEARCA:SPY), iShares Core S&P 500 ETF (NYSEARCA:IVV), and the Vanguard S&P 500 ETF (NYSEARCA:VOO) as the three exchange traded funds track the moves of the index.
More on Markets: