view original
post
Share:
Brent
On H4, Brent is in the oversold area. The RSI is testing the resistance line. In this situation we should expect a break-up of the level 0/8 (75.00) and rise to the resistance level 1/8 (78.12). A break-down of the support at -1/8 (71.88) would be a reversal of this scenario. In this case, the oil price will continue falling and might fall to -2/8 (68.75).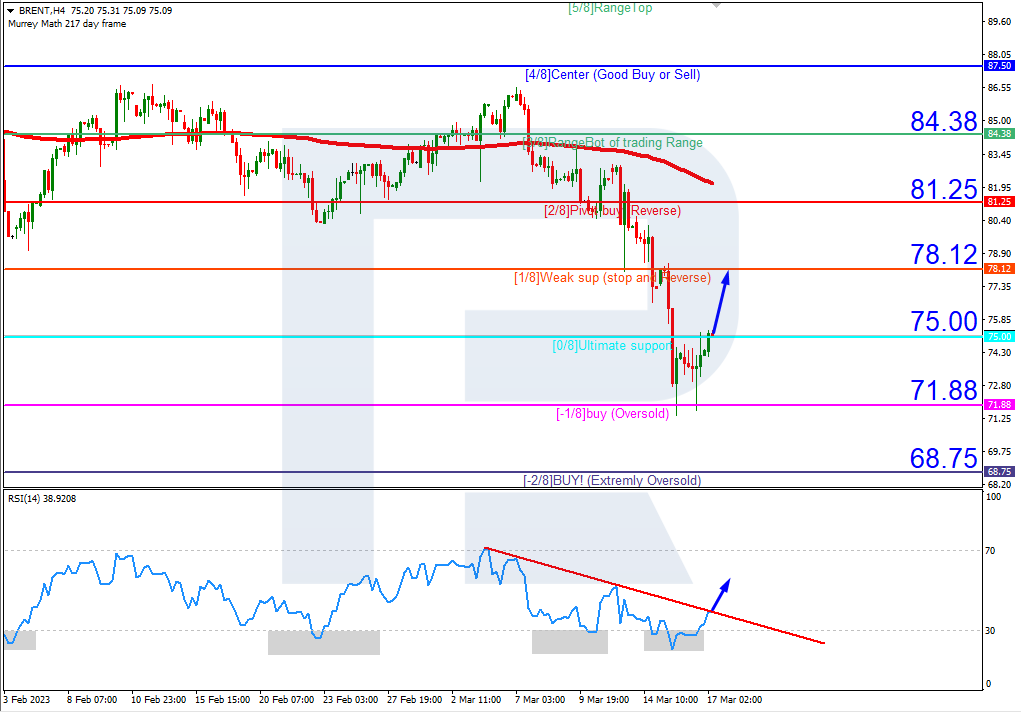 On M15. a break-up of the upper line of the VoltyChannel indicator will be an additional signal for the growth of the price.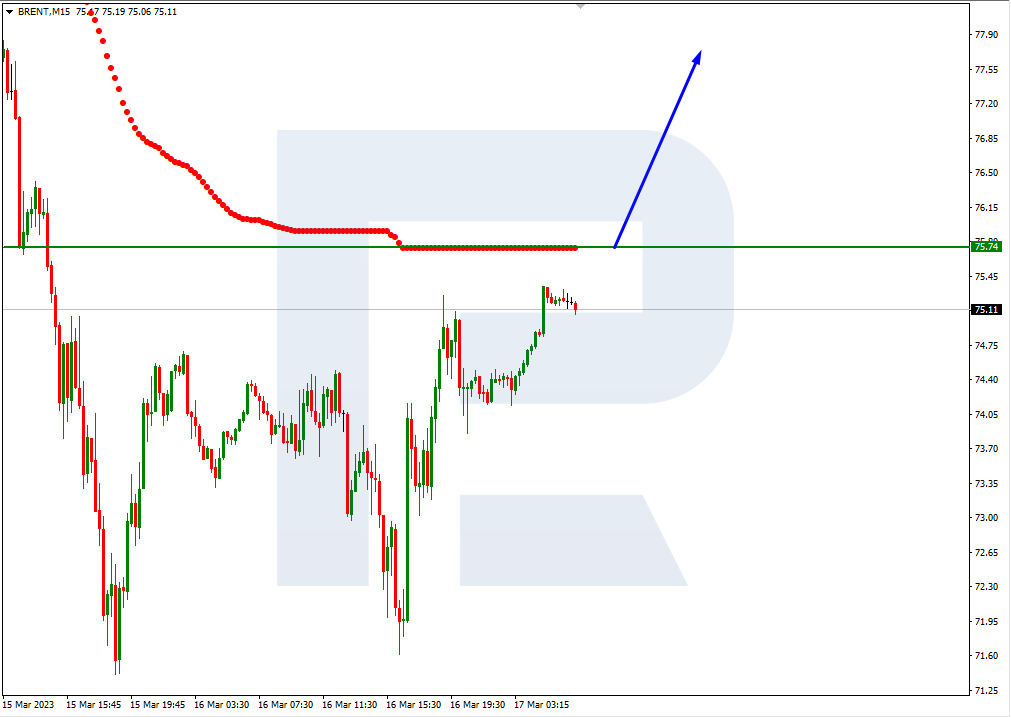 S&P 500
On H4, the S&P 500 index is under the 200-day Moving Average, which indicates that the bearish trend is prevailing. The RSI is approaching the overbought area. As a result, the price is about to test the 3/8 (3984.4) and then rebound to the support level at 2/8 (3906.2). But otherwise, the price might break through the resistance at 3/8 (3984.4), which will lead to the reversal of the trend. That might push the index up to 4/8 (4062.5).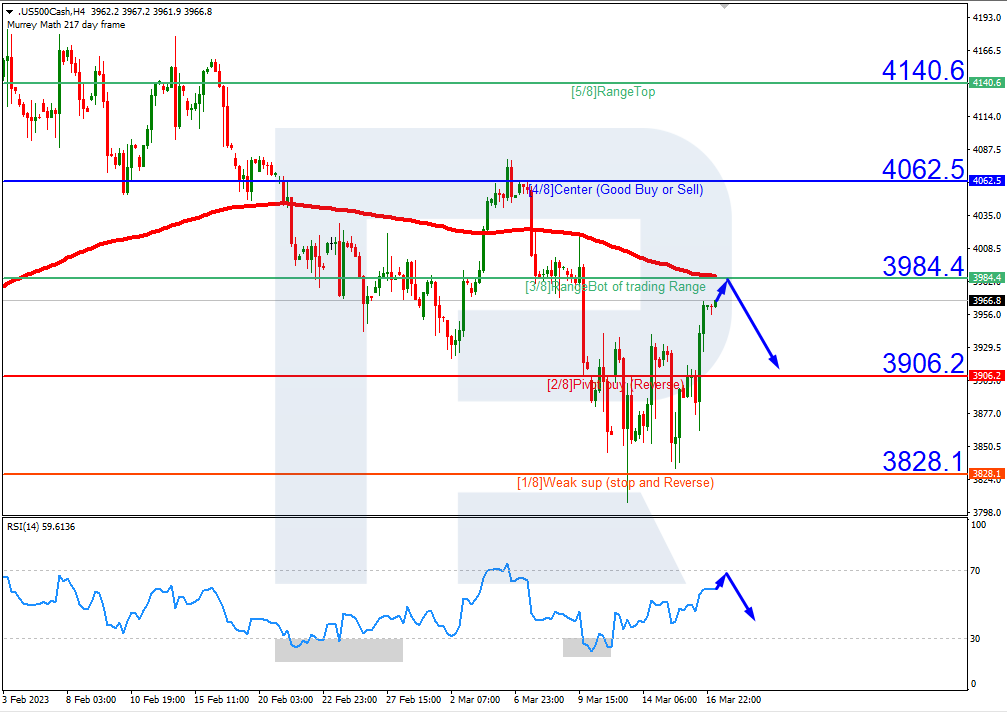 On M15, after the price rebounds from 3/8 (3984.4) in the H4, the breakdown of the bottom line of the VoltyChannel indicator will serve as an additional signal.