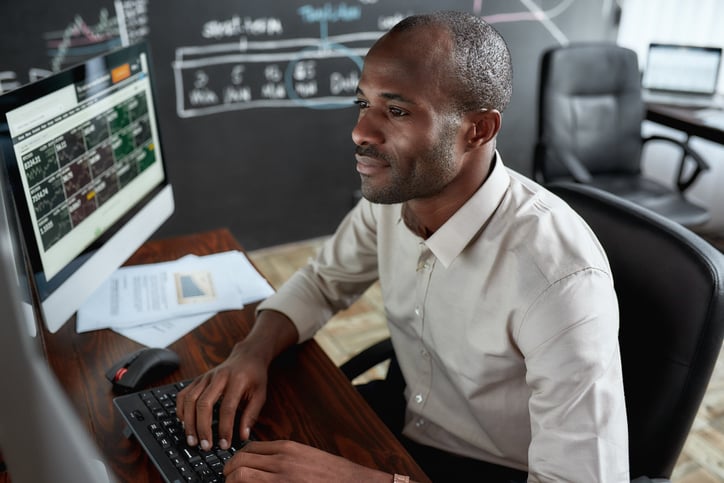 Let's just say he has a very valid reason.
---
Key points
It's generally a good idea to invest money you don't need for immediate needs, near-term goals, or emergencies.
If you tie up all of your spare cash in investments, you might lose out on the chance to jump on a great opportunity.
---
It's important to have a little extra money in your checking account in case your bills come in higher than expected. And it's definitely important to have plenty of money in your savings account for emergency expenses, like home and car repairs.
Meanwhile, if you're saving for a relatively near-term goal, then it's generally a better idea to keep your money in savings rather than invest it. So if you're hoping to buy a home within the next two years, you shouldn't invest your down payment in a brokerage account. Rather, you're better off keeping it in cash so you don't lose out on principal.
But let's say your checking account is nice and beefed up, you have a fully loaded emergency fund, and you've recently tackled your biggest near-term goal. If you have extra money at that point, you may be inclined to pump it into your brokerage account and put it to work by investing every last dollar in stocks or other assets.
It's a good idea in theory. But you may not want to invest all of your spare cash.
In fact, financial expert Graham Stephan is a big proponent of investing money and allowing it to grow into a larger sum over time. But even he doesn't invest every single dollar he has. Here's why.
It's all about keeping doors open
In a recent tweet, Stephan said, "I always keep some cash on the sidelines. It might not be the most efficient way to invest, but it lets me move fast when I find opportunities."
He makes a really great point. Let's say you put all of your money into a mix of stocks and they all drop in value due to a broad market decline. At that point, another stock that's been on your watchlist for quite some time might suddenly look very attractive. But if you have all of your spare cash tied up in other stocks, you'll miss out on the chance to buy the recently discounted stock you've been eyeing.
Of course, in this situation, you could sell some of your other stocks to free up the cash. But then you'll be taking a loss, which clearly isn't ideal.
That's why it's actually a good idea to keep a little cash in your brokerage account. It doesn't have to be a ton of money. It can be $300, $500, $1,000, or another sum you're comfortable with. But that way, if the opportunity arises to scoop up an attractive investment on the cheap, you'll be able to pounce on it immediately without potentially losing out on the opportunity.
A good strategy to mimic
Stephan isn't one to pass up a chance to make money. But if he insists that it's best not to invest every single dollar you have, but rather, reserve some money to jump on opportunities, then it's worth heeding his advice.
By keeping a little extra money on the side, you might lose out on some near-term returns. But in the long run, you might come out ahead financially.
Our best stock brokers
We pored over the data and user reviews to find the select rare picks that landed a spot on our list of the best stock brokers. Some of these best-in-class picks pack in valuable perks, including $0 stock and ETF commissions. Get started and review our best stock brokers.