view original
post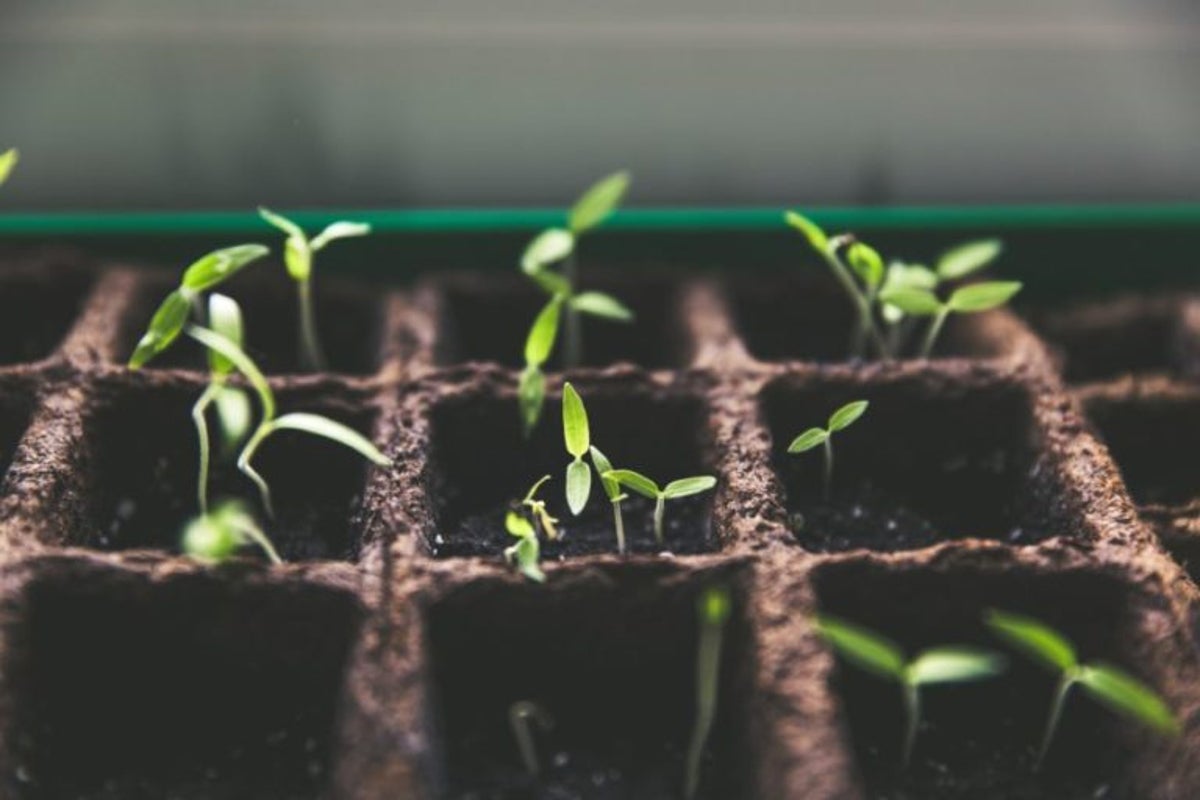 Some people never pay attention to their 401(k) accounts. Every pay period, they watch their contributions come out of their earnings without knowing the 3-year average annual return (AAR) of their investments. But your investment in your 401(k) is some of your most important funds.
This money needs to fight for the highest return to support your retirement years. It's always a good idea to review your investments. Take a look at our top picks for the best 401(k) investments to fine tune your funds to fight for your retirement fund.
Best 401(k) Investments:
S&P 500 Index Fund
Vanguard Total Stock Market Index Fund Admiral Shares (VTSAX)
Federal Advisor Technology Fund (FADTX)
Where to Manage Your 401(k):
Best 401(k) Investments
You can judge a solid investment fund by its expense ratio and its average yearly performance. The expense ratio represents the annual percentage your fund's takes for expenses from your assets.
For instance, a $0.02 expense ratio means you spend $2 in expenses for every $10,000 you invest. Ideally, you want the lowest expense ratio possible. Plus, you want the fund to have a 10-year AAR of 10% or higher. 
Here is a list of the best companies to meet these criteria.
1. S&P 500 Index Fund
An S&P 500 Index Fund gives you exposure to 500 of the highest performing companies in the U.S. It represents many industries and ¾ of U.S. stock values. Since the Vanguard 500 Index Investor Shares (VFINX) closed its doors to new investors, the Fidelity 500 Index Fund (FXAIX) is your next best choice in the S&P 500 category. 
This 32-year-old fund operates within the Morningstar Large Blend Category. This category consists of portfolios that reflect the overall stock market in size, price and growth rates. The FXAIX has consistently posted higher AARs than the Large Blend standard. Also, its AAR almost mirrors the S&P 500. 
FXAIX has an incredibly low expense ratio. This fund's net assets lead the pack of available S&P Funds. Here are its 2022 stats.
Expense Ratio
Average Annual Return/10 year
Total Net Assets of 2021
Risk/Return
5-point system
0.02%
12.95%
$379.81 Billion
4
2. Vanguard Total Stock Market Index Fund Admiral Shares (VTSAX)
This 30-year-old fund gives you a low-cost opportunity for a broad interest in the entire U.S. equity market. This includes small-, mid- and large-cap value and growth stocks. Its impressively low expense ratio makes the Vanguard Total Stock Market Fund a 401(k) favorite.
Using a diversification strategy, this fund posted an exceptional 10-year AAR. This could be a good fund for you provided you are willing to assume the volatility inherent with stock market investing. Take a look at the VTSAX 2020 stats.
Expense Ratio
Average Annual Return/10 year
Total Net Assets of 2022
Risk Level                   
1 low – 5 high
0.04%
12.51%
$1.2 trillion
4
3. Federal Advisor Technology Fund (FADTX)
Your 401(k) could benefit from a sector fund like FADTX. For the past 10 years, it has delivered high returns. In 2020, FADTX posted a 77.38% return. This fund concentrates on U.S. tech companies. Its most prominent holdings are Microsoft (MSFT), NVIDIA (NVDA) and Apple (AAPL). 
FADTX has a high expense ratio and a low net asset balance. But its 10-year AAR ranks in the upper quintile in its category — it has the highest score of 5 on the YTD Lipper Rating. Since sector investments have a tendency to outperform, FADTX would make an excellent complement to your core holdings in your 401(k). The table shows FADTX stats.
Expense Ratio
Average Annual Return/10 year
Total Net Assets of 2020
Risk Level                  
1 low – 5 high
0.98%
19.10%
$998.2 million
4
Where to Manage Your 401(k)
Paying attention to your 401(k) portfolio can make a difference in the long run. Your employer uses a 401(k) provider to facilitate the plan. The administrator performs the actual transactions, reporting and bookkeeping. You must determine how to rebalance and reallocate your money.
There are several ways to get help with managing your 401(k). Choosing an online brokerage is a good option.  It can provide educational material and trading tools pertaining to 401(k) management. These are a few prominent online brokers you should consider. 
1. Facet Wealth
Facet Wealth connects you with 1 Certified Financial Planner™ (CFP®). You'll meet with the same CFP consistently. He or she will get to know you as a person to gain a deep understanding of your needs, goals and dreams. You'll meet with your CFP virtually to create a tailored financial plan.
$500 kick-start*: Get $250 into your brokerage account when you invest $5k within your first 90 days and we'll waive the $250 enrollment fee for new, annual members.
Facet doesn't believe in charging commissions or fees based on assets under management.
And you can store all your financial data in 1 secure hub. It's easy to see a snapshot of your financial life on the Facet dashboard for a clear picture of your finances at your fingertips.
Disclaimer: By submitting this form, you acknowledge that you have directly provided the email and phone number contact information listed, further acknowledge that Facet Wealth has the option to use either method to contact you, and agree to the terms set forth in our Company Privacy Notice. Message frequency varies, and message and data rates may apply. Reply STOP to opt-out of messages, and email support@facet.com for help. See our Social Media & Testimonial Disclosures.
2. blooom
blooom is dedicated to changing the way you save fore retirement. It offers expert financial advice and keeps your portfolio simple.
Sign up in just a few minutes when you answer a couple of basic questions. Then you connect your retirement accounts with blooom's platform. Its software will analyze your accounts and recommend a strategy that is personalized for you.
Once you become a blooom client, you can choose from 3 tiers of personalized service. For members on the Standard and Unlimited tiers, your investments will have ongoing optimization and portfolio monitoring. You can also expect fund research and access to expert financial advice.
3. TradeStation
Reallocating and rebalancing your investment portfolio are the most important parts of managing your portfolio. TradeStation provides all the tools you need to strengthen your portfolio. With a $500 minimum deposit, you can use the built-in EasyLanguage app to create and test algorithmic trading strategies.
TradeStation has mountains of historical data to help you backtest your investment ideas.  Also, you can use its customizable charts and market scanning tools. If you commit to learning how to use these tools, you can empower yourself with the best ways to invest.
More Financial Advising Help
Seeking professional help to manage your 401(k) is a smart move. In 2014, Financial Engines Inc. published a report that concluded professionally managed assets perform an average of 3.2% better than nonprofessionally-managed assets. However, many professional investment managers could charge up to 3%.
SmartAsset can help you find a profitable solution to finding a safe and affordable way to get professional 401(k) management.
SmartAsset
Finding a financial advisor can be intimidating. You've heard the stories of hard-working people losing their life savings to some con artist posing as a financial advisor. It does happen. But SmartAsset helps investors make the best possible financial decisions.
What is SmartAsset? This company provides personalized financial modeling software to assist people in making better decisions about their finances. Its website offers a wealth of tools and information about investing and money management. For instance, you can find out the pros and cons of using a robotic financial advisor. Plus, you can find out how a financial advisor's fee structures work. 
SmartAsset has many tools that aid you in managing your 401(k). This includes a 401(k) calculator and a tool to help confirm some of your investment decisions. If you are seeking a robo-advisor, this tool helps you determine the best choices. 
If you are searching for a vetted financial planner in your area, SmartAsset's platform has a superb search tool for that. It begins with you filling out a simple questionnaire design to bring you the best matches. It is a quick and easy process that doesn't result in you getting dozens of phone calls from financial planners. It displays all the advisor's information on your screen.
SmartAsset confirms that the investment advisors on its database have proper Securities and Exchange Commission (SEC) registration. It verifies licenses and eliminates any financial pros with serious securities violations on their records. 
Can You Manage Your 401(k)?
Decisions about your 401(k) are vital to your future. A casual approach to managing your 401(k) can have consequences. But there are tools and resources that help you make your investments work for you. With a little due diligence, you can put up a good fight for your retirement investment.
Frequently Asked Questions
Q
Whats the differnce in a 401k and a roth ira?
A
401k's are contributed to with pre-tax money, however, money contributed can be deducted from income taxes. There is no tax deductions in a roth ira, however, contributions can be withdrawn tax-free in retirement.