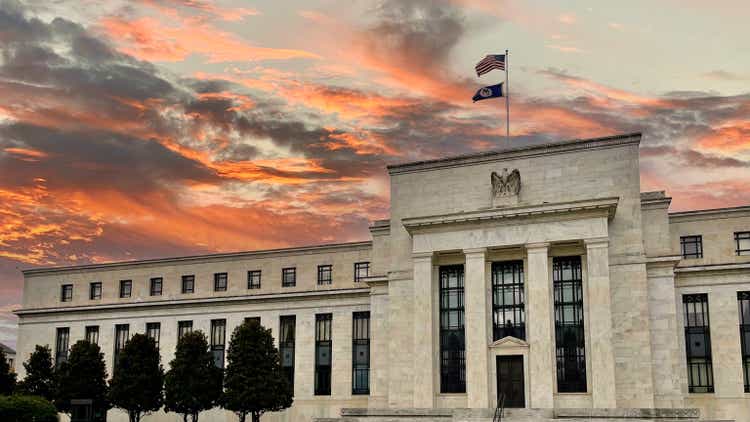 Banks are turning to the Federal Reserve to shore up liquidity as they worry about customers rushing to withdraw deposits. Using the central bank's standing discount window and a new funding facility created after the twin failures of Silicon Valley Bank and Signature Bank, banks tapped a total of $164.8B in the week ended March 15.
Financial institutions borrowed $152.85B from the Fed's discount window and $11.94B from the newly created Bank Term Funding Program, according to the Fed's latest balance sheet statement.
As a result, assets on the Fed's balance sheet increased by $297.6B.
Odeon Capital analyst Dick Bove pointed out that bank deposits rose by $440.5B at the central bank. That means that "all of the loans above were funded by bank deposits at the Fed," he said. "The rich banks bailed the Fed out."
Not only that, but the rich banks provided so much money to the Fed that the agency was able to pay down $137.2B of its own debt, he said.
At March 15, 2023, total assets on its balance sheet were $8.64T.
For more coverage on the recent banking turmoil: