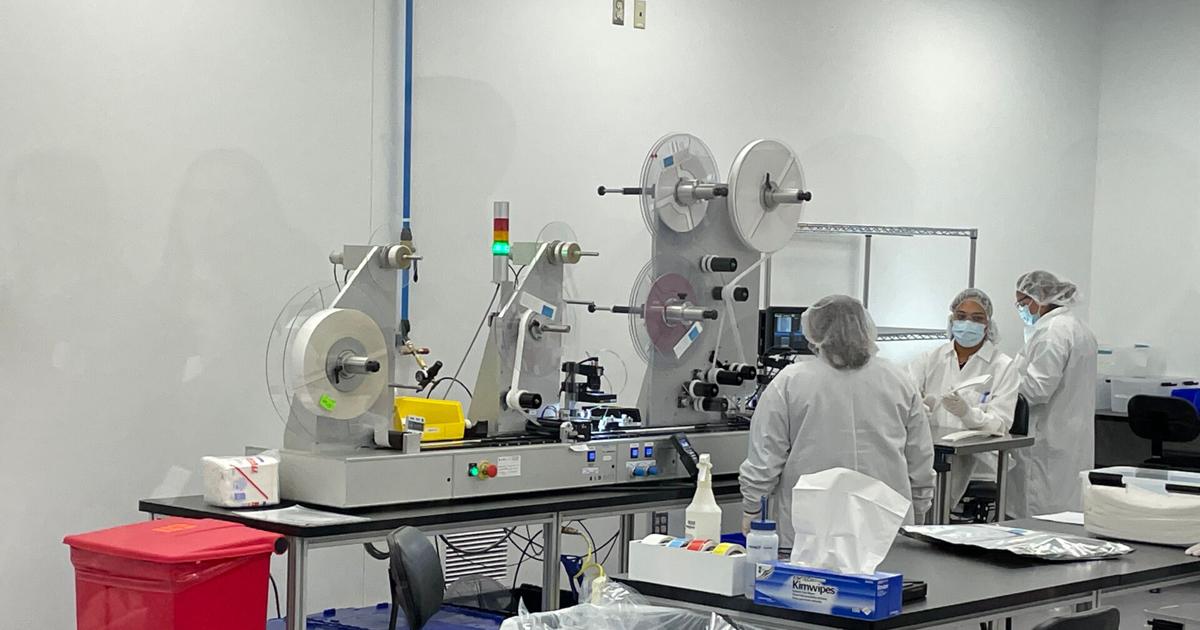 OraSure Technologies Inc. will report fourth-quarter financial results Tuesday, and Wall Street analysts forecast a big gain in revenue over the year-ago period.
The Zacks Investment Research consensus is for revenue of $97.2 million for the quarter ended Dec. 31, 2022, up 53% from the $63.6 million report in the fourth quarter of 2021. That is based on only three estimates.
Zacks listed just two earnings per share estimates on Tuesday, one for a loss of 1 cent and the other for earnings of 2 cents. In the year-ago quarter, OraSure reported a loss of 14 cents per share.
Tuesday's report puts a cap on a tumultuous 2022 for the Bethlehem-based maker of diagnostic kits and medical equipment. The company opened a new factory and promised changes, but its shares languished and finished the year lower.
OraSure started 2022 with a Jan. 5 announcement of "actions to enhance stockholder value" and acknowledgement that sales of its InteliSwab COVID-19 test did not meet expectations. The impending departure of the company's chief executive was also announced.
On that day, Jan. 5, 2022, shares in the company traded at $8.54.
The actions to enhance value included "an evaluation of strategic alternatives," or corporate-speak for seeking partnerships or even a buyer.
Nothing came of the search, and the price of OraSure shares (OSUR on the NASDAQ market) remains below what it was at the start of 2022. Shares were trading at $4.99 at 2:45 p.m. Monday.
In May, the company said Carrie Eglinton Manner would take over as chief executive. She was brought over from Quest Diagnostics, and she also worked for General Electric. Eglinton Manner took over from an interim CEO on June 4.
In August, she set goals including cost cuts and more automation for OraSure, which was founded in 1988 as SolarCare Technologies, a maker of sunscreen.
In October, OraSure showed off its new "factory of the future," subsidized by federal dollars, in Bethlehem Township. Company officials discussed how its capacity for making COVID-19 tests could be used after the pandemic.
OraSure popped a little after announcing positive cash flow from operations for the third quarter. On a conference call after that report, Eglinton Manner said the company was looking at "footprint consolidation." A company statement later identified that to mean evaluating facilities to see if there is a more efficient way to use space.
OraSure will report its earnings at 4:05 p.m. Tuesday and discuss its results at a 5 p.m. conference call.
In the past 52 weeks, OraSure shares have traded as high as $8.95 and as low as $2.62.