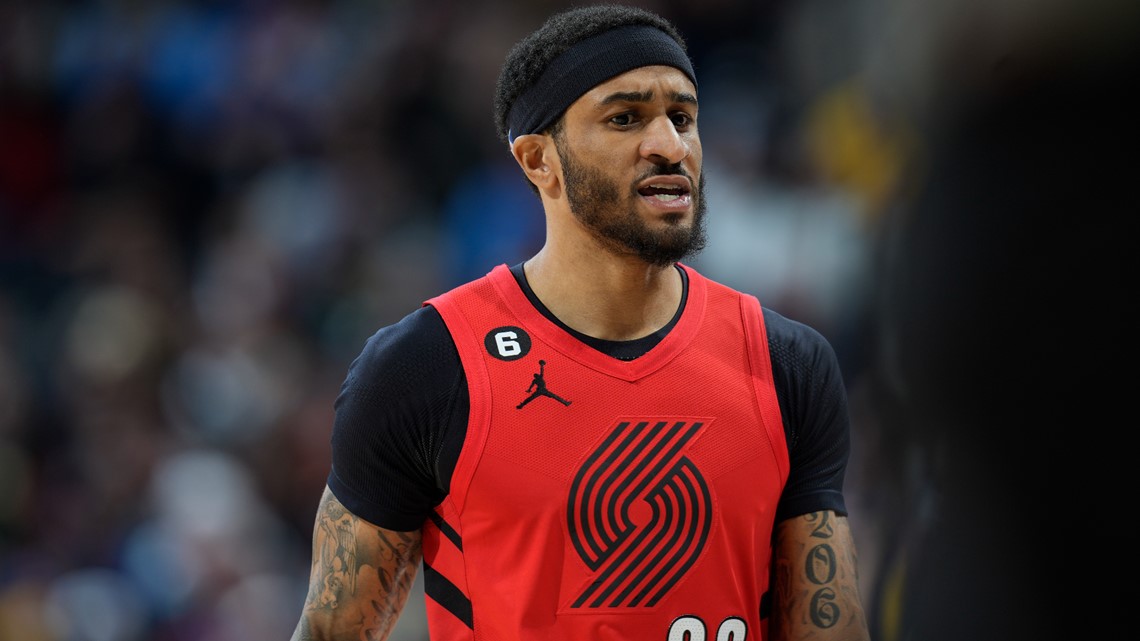 Payton is joining the Warriors, which was never truly in question.
PORTLAND, Ore. — All weekend, one of the more intriguing deals of the NBA trade deadline hung in limbo as the Trail Blazers and Golden State Warriors hashed out a public war of words over the injury status of guard Gary Payton II.
While it made for entertaining NBA news and some juicy quotes, any reasonable person involved must have known the deal was never in jeopardy, said host Mike Richman on a Monday edition of the Locked On Blazers podcast.
The issue stems from an abdominal injury that caused Payton to miss much of the beginning of the season in Portland, and which Golden State's medical staff now believes will force Payton out of several weeks of action going forward.
"The Warriors have beef because they feel like they got damaged goods," Richman said. "That is the crux of the anger here."
While the fiasco included discrepancies over Payton's alleged use of the pain medication Toradol and millions of dollars in tax savings on the part of the Warriors, it was never in doubt, Richman said.
"To me, the interesting thing is how do two medical staffs determine from the same injury that things are very different?" he noted on the podcast. 
Payton's agent indicated the player never received Toradol injections, whereas reporters noted he took the substance orally. That small difference was just one example highlighting how silly the controversy was overall.
"That is one of those situations where you provided clarification without providing clarity," Richman said.
The Blazers will finish the rest of the season giving more playing time to young players like Nassir Little, Shaedon Sharpe and Cam Reddish with Payton and Josh Hart dealt away on deadline day last week. The Payton fiasco is now behind them.