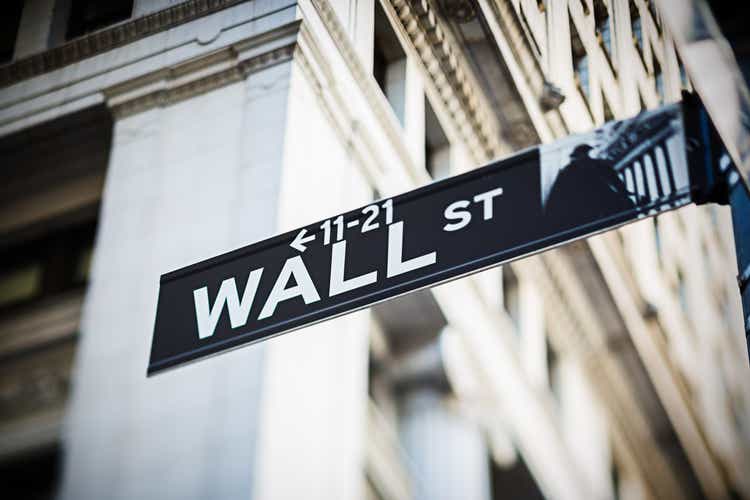 Stocks rallied on Monday, bouncing back from losses recorded through much of last week. Investors were looking ahead to key consumer inflation data due out on Tuesday.
The Nasdaq Composite (COMP.IND) ended +1.5%, the S&P 500 (SP500) finished +1.2% and the Dow (DJI) closed +1.1%.
The Nasdaq surged 173.67 points to close at 11,891.79, while the S&P 500 climbed 46.83 points to end at 4,137.29. The Dow Jones concluded trading at 34,245.93, rising 376.66 points on the day.
Ten of the 11 S&P sectors posted gains. Consumer Discretionary led the advance, climbing by about 1.5%. Communication Services, Financials and Consumer Staples all rose more than 1%. Energy staged a modest retreat.
"Investors no longer fear the CPI report (apparently)," analyst Mike Zaccardi told Seeking Alpha, noting that "the S&P 500 has rallied on CPI Day in each of the last four instances."
Zaccardi added: "Bigger picture, equities continue to hover near the highs after a strong start to 2023, but the bullish momentum feels to be morphing into a frustrating choppiness. That's not surprising given an elevated P/E ratio above 18 on the SPX. The good news for investors is that stocks are digesting the 'higher for longer' Fed interest-rate-policy narrative well – the terminal rate is now above 5.2%, at its cycle high."
Last week, shares drifted lower amid worries that the Federal Reserve will need to remain hawkish longer than people previously expected. The upcoming consumer price report represents a key data set for illuminating how well the Fed's interest rate increases have reined in inflation.
"On the most romantic day of the year tomorrow, the pheromones in the financial community might be dictated by a pretty important US CPI print," Deutsche Bank's Jim Reid said. "It only feels like yesterday that US inflation prints were seen as last year's news given the recent falls. … However that view has received a bit of a jolt in the last 10 days."
Looking at the bond market, Treasury yields saw muted action. The 10-year Treasury yield (US10Y) slipped 3 basis points to 3.72%, while the 2-year yield (US2Y) climbed 2 basis points to 4.53%.
Among active stocks, Fidelity National Information Services (FIS) dropped following the release of its Q4 results. The company issued a disappointing 2023 forecast and revealed a plan to spin off its Merchant Solutions business.