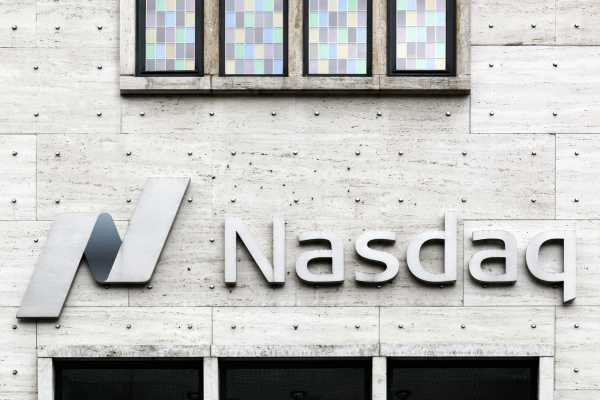 S&P 500 130223 Daily Chart
S&P 500 gained strong upside momentum ahead of CPI data, which will be released tomorrow.
Analysts expect that Inflation Rate declined from 6.5% in December to 6.2% in January, while Core Inflation Rate decreased from 5.7% to 5.5%.
The rebound is broad, and all market segments are moving higher in today's trading section. Demand for tech stocks is strong as traders bet that inflation will not exceed analyst expectations. Energy stocks have rebounded from session lows as WTI oil moved back above the $80 level.
Fidelity National Information Services is down by 14% today despite beating analyst estimates on adjusted earnings. GAAP numbers were ugly as the company recorded a non-cash goodwill impairment charge of $17.6 billion taken on its acquisition of Worldpay.
NASDAQ
NASDAQ 130223 Daily Chart
NASDAQ moved back above the 12,500 level amid strong demand for tech stocks. The leading tech stocks like Apple, Microsoft, and Meta are up by 2-3% in today's trading session.
Google's parent Alphabet is mostly flat as traders remain concerned about the disappointing presentation of the company's AI chatbot. The market is worried that Google's share in online advertising may crash if its chatbot loses competition to ChatGPT.
Dow Jones
Dow Jones 130223 Daily Chart
Dow Jones moved towards the recent highs amid broad market optimism. Microsoft, Nike, and Intel were the biggest gainers among Dow Jones components.
From the technical point of view, Dow Jones is testing the strong resistance area near the 34,200 level. This resistance area has been tested many times in recent trading sessions and proved its strength. If Dow Jones manages to settle above 34,200, it will have a good chance to gain additional upside momentum.
For a look at all of today's economic events, check out our economic calendar.