view original
post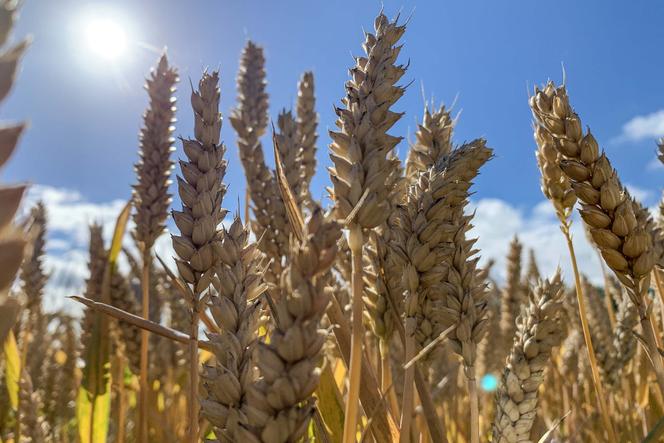 The cold snap sweeping across France is warming the hearts of farmers. The warm holiday period had nourished their fears. In the fields, the unusual heat was encouraging their crops to grow. And this until mid-January, making cereal farmers nervous.
During the entire month of October 2022, when wheat and winter barley were sown, temperatures were already abnormally mild. The conditions for sowing were good – too good, in fact. The first leaves were showing. But growing too fast makes the plant sensitive to frost. Fortunately, a cold period followed with a gradual drop in temperature, and nature was finally able to go dormant.
This premature heat is giving cereal farmers cold sweats. "The condition of the crops is, for the moment, very good, and they are very early. We were worried, but the current cold weather is very good news," said Benoît Piétrement, president of the field crops council at FranceAgriMer (a government agency for agriculture and sea food), and a cereal farmer in the Champagne region.
Risk of a global recession
Cereal farmers also keep a close eye on the markets, which are also suffering from a cold snap. "The price of milling wheat is falling," said Arthur Portier of the Agritel consultancy, before adding: "It is fluctuating around €280 to €285 per ton and is therefore back to its level of before the war in Ukraine." This compares with the record high of €438 per ton, reached in mid-May 2022, at the peak of the commodities bubble.
"The risk premium from the Ukrainian conflict is fading. The volume of Ukrainian grain exports had fallen to less than one million tons per month, but it has now returned to its average level of the last five years, nearly five million tons per month," said Portier. Other factors contributing to this fall in the price of wheat are the risk of a global economic recession and uncertainties about the pace of recovery of the Chinese economic engine, after the end of the zero-Covid policy. Not to mention the strengthening of the euro against the dollar.
Investors are also weighing up the harvests. There is no shortage of wheat on the planet, for everyone's benefit. "Estimates of the global harvest for the year 2022-2023 are 763 million tons, a record high," said Marc Zribi, head of the grains and sugar unit of FranceAgriMer.
We are interested in your experience using the site.
Australia provided a welcome surprise. The country is bursting at the seams with wheat, having produced 40 million tons. The 2022 harvest in France is estimated at 33.6 million tons. Half of this is expected to be exported, with Morocco, Algeria and Egypt being the main recipients. The prices were good too. For French cereal growers, 2022 will go down in history as a year of juicy profits. Hopefully 2023 will not be the year of stale bread.