view original
post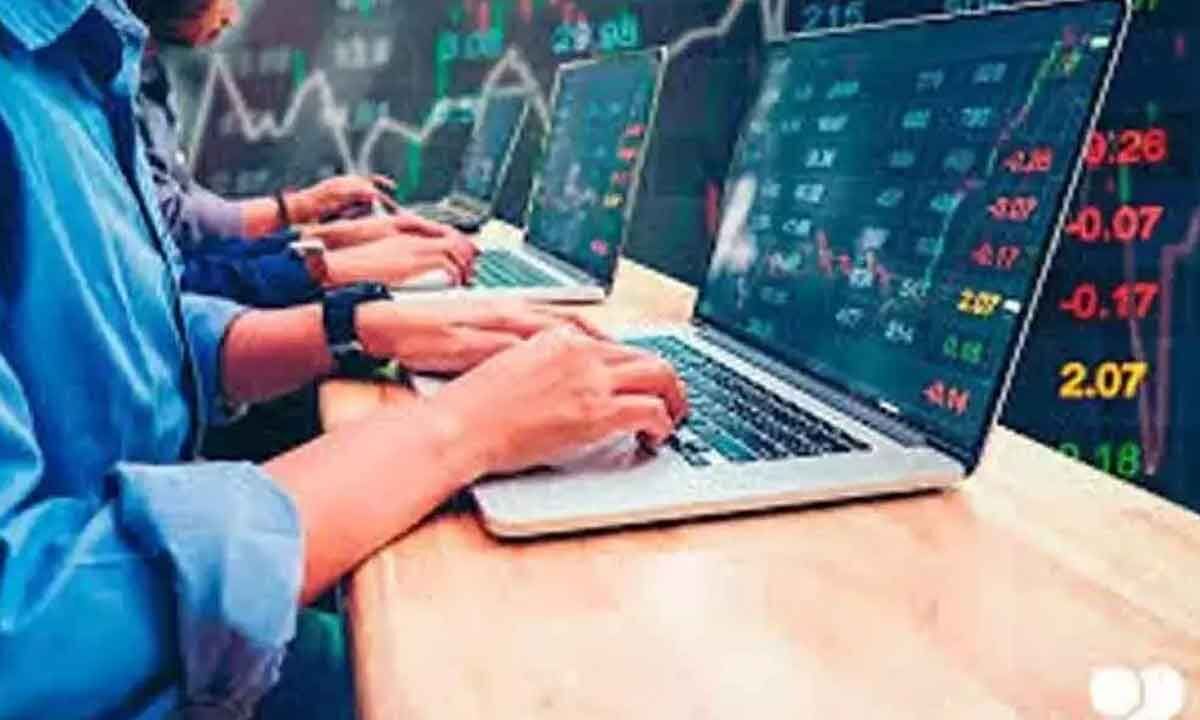 Highest Open Interest (OI) base at 18,100 strike on either side of Puts and Calls indicates range-bound trading ahead of the week.
The 18,100CE has highest Call OI followed by 19,000/ 18,500/ 18,200/ 18,700/ 18,400/18,300 strikes, while 19,000/ 18,100/18,200/ 18,400/ 18,600 strikes recorded significant build-up of Call OI. Coming to the Put side, maximum Put OI is seen at 18,100 followed by 18,000/ 17,900/ 17,600/ 17,400/ 17,000 strikes. Further, 18,100/ 17,800/ 17,700/ 17,500 strikes witnessed reasonable addition of Put OI.
Data on ICICIdirect.com indicates that during the recent recovery, NSE Nifty recorded closure among short positions as FIIs closed their shorts last week. Further, Nifty premium also declined considerably in the last few sessions and is just close to 20 points ahead of January derivatives series settlement. However, aggressive Call writing continued at ATM and OTM strikes, which may act as an immediate hurdle. However, acceleration may be seen if the Nifty is able to move above 18200 level.
Dhirender Singh Bisht, senior research analyst (derivatives) at SMC Global Securities Ltd, said: "From the derivatives front, NSE Nifty 18100 strike along with Bank Nifty 42500 strike holds maximum Open Interest, which points towards range-bound moves in upcoming sessions as well. In Nifty Financial, the 18900 call hold maximum Open Interest whereas 18700 Put holds the same."
Technology heavyweights supported the key indices in the wake of better-than-expected third quarterly results along with select infra stocks. Considering this, the positive bias in tech stocks may continue to lend support to the market.
"The tug of war between bulls and bears continued in the Indian stock market as Nifty made Doji candlestick on weekly charts while intraday volatility remained high during the week. From the sectorial front, oil & gas with the PSE sector showed strength in the market whereas some profit bookings were observed in the media and mid-cap space."
BSE Sensex closed the week ended January 20, 2023, at 60,621.77 points, a recovery of 360.59 points or 0.59 per cent, from the previous week's (January 13) closing of 60,261.18 points. NSE Nifty ended the week at 18,027.65 points, a marginal gain of 71.05 points or 0.39 per cent, from 17,956.60 points a week ago.
Bisht forecasts: "Technically both Nifty & Bank Nifty indices are trading in a defined range and directional moves may be expected once range breakout is observed on either side. Nifty current range is expected to be in between 17800 to 18200 levels, whereas Bank Nifty has major support at 41800 level while 42800 on the higher side will act as a strong hurdle for the index."
India VIX fell marginally by 1.24 per cent to 13.79 level. Volatility index India VIX did not rise much and is still below 15 level suggesting expectation of limited declines. However, a breakout in the ongoing range of 17800 and 18200 may trigger a rise in volatility. Derivatives analysts suggest investors to embrace non-directional strategies.
"Implied Volatility (IV) of Calls closed at 13.54 per cent, while that for Put options closed at 14.12 per cent. The Nifty VIX for the week closed at 13.96 per cent. PCR of OI for the week closed at 1.06," observed Bisht. FIIs in the F&O space turned net buyers in Index and Stock Futures. While NSE Nifty reverted back again from 17800 level. FIIs bought Rs3,375 crore in Index Futures and Rs1,300 crore in Stock Futures. The net shorts in Index Futures turned almost flat from 36,000 contracts during the week, FIIs increased their net longs to 70,000 contracts in Stock Futures, according to ICICIdirect.com.
Bank Nifty
NSE's banking index closed the week at 42,506.80 points, 135.55 points or 0.31 per cent higher from the previous week's closing of 42,371.25 points.